Current estimates have the 2023 COLA between 7.3% and 10.8% - indicating it could be the largest COLA for Social Security, FERS, and CSRS since the early 1980s.
The COLA (Cost-of-Living Adjustment) for Social Security recipients and federal retirees getting a FERS or CSRS pension was 5.9% in 2022, which is based off inflation rates from 2021. The current year's Consumer Price Index (CPI), as calculated by the Bureau of Labor Statistics, is indicating that the estimated COLA for next year will be between 7.3% and 10.8%. Depending on where the final figure falls between this range, it will be the highest COLA boost to Social Security benefits since the early 1980s.
Regarding Social Security benefits, the increased amount will certainly be welcomed by those already claiming the retirement income. However, The Committee for Responsible Federal Budget noted that the high COLA could bring the Social Security trust to insolvency even sooner. Experts close to the matter had Social Security funds drying up by 2035, and noted large COLAs like the project 2023 adjustment will push the estimated date of Social Security's insolvency to 2033 or 2034.
Social Security benefits began automatic increases for COLA in 1975, when the adjustment (based off 1974 data) was 8%. The current projections for next year's COLA don't predict that inflation will surpass the percentage seen in 1979, which resulted in a 14.3% COLA in 1980 - holding the record for the highest COLA ever. However, depending on where the final adjustment lands, it could be the highest since 1982 (when the COLA was 7.4%). There's even a slim chance that it will be biggest COLA boost since 1981, when the adjustment was 11.2%.
Before 2022's adjustment of 5.9%, the largest COLA increase was in 1990 when it was at 5.4%. The 2023 COLA is looking like it will probably surpass the 7.4% amount received in 1982. Social security benefits and CSRS benefits will get an adjustment equal to the CPI for clerical workers (CPI-W). For FERS annuitants, when the COLA percentage is over 3%, you'll receive the same COLA as Social Security and CSRS, but minus 1%. This means FERS retirees can expect their pension amount to grow between 6.3% and 9.8% in 2023, depending on the final figure.
--
Until Next Time,

**Written by Benjamin Derge, Financial Planner, ChFEBC℠ The information has been obtained from sources considered reliable but we do not guarantee that the foregoing material is accurate or complete. Any opinions are those of Benjamin Derge and not necessarily those of RJFS or Raymond James. Links are being provided for information purposes only. Expressions of opinion are as of this date and are subject to change without notice. Raymond James is not affiliated with and does not endorse, authorize, or sponsor any of the listed websites or their respective sponsors.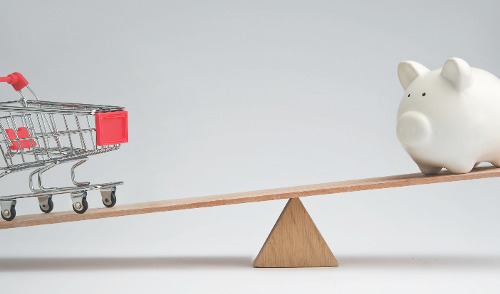 2023 COLA for Social Security