While usually underway in September, the upcoming CFC will start on October 1st.
CFC charitable organizations will be able to solicit federal employees for donations starting next month. Eligible charities can be found on the CFC Giving mobile app and their website – cfcgiving.opm.gov.
The combined federal campaign (CFC) can trace its origins back to the Kennedy presidency, but was started officially in 1982 with President Reagan. 18 years prior, on-site donations from federal workers reached around $13 million and grew to around $83 million by the time the CFC kicked off. The amount of CFC donations from federal employees increased steadily over the ensuing decades, reaching its peak in 2009 at $282.6 million, but the total amount given has been dropping ever since. New rules stemming from a 2012 restructuring have inadvertently led to steep declines in the amount donated, starting in 2017 when the rules went into effect. That was also the last year that the amount was over $100 million.
Webinars for Federal Employees! Learn about retirement planning, health benefits, life insurance, and more!
The total money given has continued to drop since the pandemic struck. $83.6 million was collected in 2020, then $78 million the next year, followed by $72 million in donations for 2022. The rules that negatively impacted these charitable contributions included a 16.5% distribution fee that a charity must pay to participate. The number of eligible organizations has thus dropped off each year since.
When Does the 2023 CFC Start?
Other than 2020 when it began on September 15th, the CFC is usually underway by the first of that month. For whatever reason, it appears that the upcoming campaign will begin on October 1st and run until mid-January, which is when it typically ends. It is unlikely that shortening the time in which CFC donations are allowed will help with the declining number in dollars collected. Although, because the cost of running the CFC is what brought about the 2017 rule adjustments, perhaps going for less time will help cut the campaign's expenses.
----
Until Next Time,

**Written by Benjamin Derge, Financial Planner, ChFEBC℠ The information has been obtained from sources considered reliable but we do not guarantee that the foregoing material is accurate or complete. Any opinions are those of Benjamin Derge and not necessarily those of RJFS or Raymond James. Links are being provided for information purposes only. Expressions of opinion are as of this date and are subject to change without notice. Raymond James is not affiliated with and does not endorse, authorize, or sponsor any of the listed websites or their respective sponsors.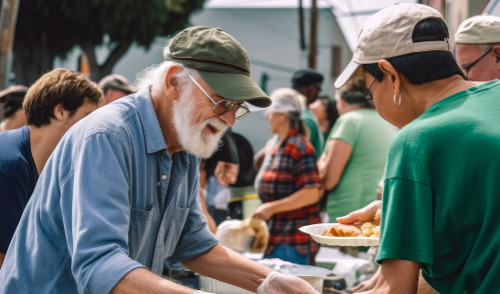 2023 Combined Federal Campaign Starts Oct. 1