Will next year's COLA end up being less than 2%? Currently, that appears more likely than anything near last year's 8.7% adjustment.
The latest data to come out of the Bureau of Labor Statistic (BLS) shows inflation is slowing its pace. This indicates a cautiously optimistic outlook for the country's economy, but also that next year's cost-of living adjustment (COLA) for both CSRS and FERS annuitants, as well as social security recipients, is looking to be significantly lower than last year's 8.7% increase.
Learn all about COLAs at our Social Security, FERS, CSRS, and Financial Planning webinars!
As early as February, it was becoming apparent that inflation was cooling down to levels that would result in a COLA well below the adjustment that went into effect for 2023. Forecasts have remained low with the Senior Citizen League projecting 3.1% in May, 2.7% last month, and the most recent estimates are slightly higher at 3.0%. Other economic experts suggest that this number might be optimistic, saying the actual COLA could end up being less than 2.0%.
The data from the Consumer's Price Index for Urban Wage Earners and Clerical Workers (CPI-W) during July, August, and September is what will ultimately determine the 2024 adjustment. The COLA is based off the average of the three months' change over the previous twelve months. The CPI-W increased 0.6% from July 1, 2022 to June 30, 2023. If that trend continues, the 2024 COLA would be less than 1%.
The adjustment for social security benefits and CSRS annuities is always equal to the average percentage produced by the CPI-W computation. For FERS, however, this is only the case if the resulting figure is 2.0% or less. If the CSRS adjustment falls between 2.0% and 3.0%, FERS retirees will a flat 2.0% COLA. For adjustments over 3%, FERS annuitants receive the same benefit increase as CSRS but minus 1.0%. If there is no inflation or deflation, there is simply no adjustment made – benefits do not see any decrease.
----
Until Next Time,

**Written by Benjamin Derge, Financial Planner, ChFEBC℠ The information has been obtained from sources considered reliable but we do not guarantee that the foregoing material is accurate or complete. Any opinions are those of Benjamin Derge and not necessarily those of RJFS or Raymond James. Links are being provided for information purposes only. Expressions of opinion are as of this date and are subject to change without notice. Raymond James is not affiliated with and does not endorse, authorize, or sponsor any of the listed websites or their respective sponsors.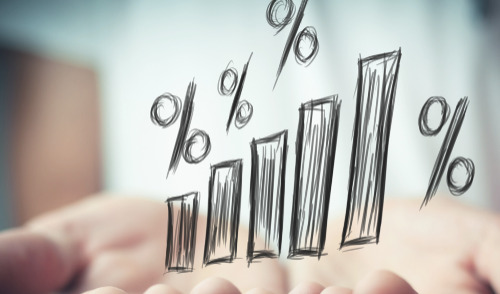 2024 COLA Update for FERS, CSRS, and Social Security