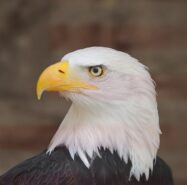 The team at STWS takes a methodical approach to developing just the right financial plan for you. From start to finish, we incorporate our investment philosophy that is based on findings from three Nobel Prize Laureate economists. Each step in our process is designed to ensure you get the best possible guidance and support from our advisory team.
Trust is paramount in any financial relationship. Advisors at STWS strive to earn this trust by providing unbiased recommendations without regard to compensation.
Ongoing education and training are hallmarks of competent financial advisors. STWS provides ongoing training to its employees, and they, in turn, stay current with industry standards and financial information unique to the Federal workplace.
Every financial firm and its advisors have the responsibility of safeguarding clients' personal and financial information. STWS takes the utmost precaution to protect your information.
A client is entitled to courteous service from their advisor and all other associates. Advisors at STWS conduct themselves in a respectful manner in all business-related activities.
The financial services industry requires professional credentials for all advisors. Advisors at STWS meet and maintain applicable licensing requirements, and they avail themselves of regular audits by internal and third party supervisory organizations.
Trustworthy financial firms provide accurate information about investments and associated risks and fees. Advisors at STWS are transparent in financial dealings by disclosing potential conflicts of interest and by clearly disclosing fees and/or commissions.
High-quality financial advisors demonstrate a commitment to the client's best interest. At STWS, all advisors and other members of the team observe honesty and diligence at all times without exception.