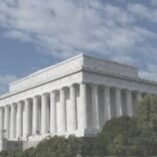 Serving Those Who Serve (STWS) is a different kind of financial services practice. Our exclusive focus is serving the Federal Professional with custom strategies for those in the Federal workplace. We listen and understand what's important to you to help you make informed financial decisions.
STWS was established to create a solution for people who needed better options. Federal professionals told us they were lacking financial advisory services just for them, so we began offering personalized planning based on the Federal workplace and its unique offering of employee benefits. We knew it was essential that every advisor had an in-depth knowledge of the Federal system and the combined handbooks covering the wide range of benefits – including the continual revisions. That commitment continues to this day.
In Service to the Federal Professional
Financial planning can be complicated and confusing. That's why it pays to discuss your situation with an advisor who is well versed in the special opportunities that Federal benefits afford. Our team of trained advisors can help you navigate your options. From your TSP to your Disability and Long Term Care insurance, we help you make the best decisions to take care of the ones who matter most.
– Over a quarter of a century serving only the dedicated men and women who form the Federal ranks
– Investment philosophy deeply rooted in the theories of three Nobel Prize economists:
Harry Markowitz, 1990;
Daniel Kahneman, 2002;
&Eugene Fama, 2013,
including use of Fama's 3 Factor Model Investment Process
– Strategic relationships with legal & accounting professionals, well-versed in planning for Federal employees
– A rigorous training and development program for all advisors, ensuring in-depth knowledge of Federal benefits and how to fully engage the best opportunities
You have acquired the exceptional knowledge & skills to faithfully serve others & dedicate yourself to a Federal career.
…shouldn't your advisory firm make the same commitment to you?