What Federal Employees and Retirees Should Know About Their Life Insurance Needs and Choices

---
---
Edward A. Zurndorfer
Almost twenty years ago in 2004, the industry education group Life Happens designated the month of September as "Life Insurance Awareness" month. The designation of September as "Life Insurance Awareness" month is an annual campaign to help educate Americans about the purpose of life insurance and how it can help provide financial security for their families.
Most Americans including federal employees and retirees recognize the importance of life insurance. In fact, 70 percent of Americans say that they need life insurance coverage. But it is unfortunate that many Americans are not fully aware of their choices when it comes to life insurance.
This is the first of four FEDZONE columns during the month of September that are designed to help federal employees and retirees understand their life insurance choices and the benefits associated with owning a life insurance policy. This first column will present what life insurance is, the types of life insurance policies available for individuals to apply for, and how much life insurance individuals should consider buying.
What is Life Insurance?
Life insurance is a contract between an insurance company (the "insurer") and the individual who applies for the life insurance and is approved (the "insured" and in most cases the policyowner). A life insurance policy is in fact a bilateral contract in which the insurer pays a sum of money to named beneficiaries upon the death of the insured in exchange for the premiums paid by the policyowner during his or her lifetime. Note that the life insurance policy application must accurately disclose the insured's past and current health conditions and high-risk activities (whether as an occupation or as a hobby) in order to enforce the contract.
Types of Life Insurance
There are several types of life insurance policies that are available to meet the various insured's needs and preferences. Depending on the short-term or long-term needs of the insured, the major choice with respect to the type of life insurance policy is whether to select a temporary (term) or a permanent (sometimes called cash value) life insurance policy.
Term Life Insurance
Term life insurance policies last for only a certain number of years (thus the name "term" life insurance) at which time the life insurance policy ceases. A policyowner chooses the term when he or she applies for the life insurance. Common terms are 10 years, 15 years, 20 years, 25 years and 30 years. Term life insurance policies come in several types including:
Decreasing term life insurance is renewable from one year to the next, with the amount of life insurance coverage decreasing over the life of the policy at a predetermined rate.
Convertible term life insurance allows a policyowner to convert a term life insurance policy to a permanent life policy.
Annual renewable life insurance provides a quote for the premium to be paid in the year the policy is purchased. The policy automatically renews from one year to the next without the insured having to furnish evidence of insurability. However, the insurer reserves the right to increase the annual premium from one year to the next as the insured gets older.
Level term life insurance also provides a quote for the premium to be paid in the year the policy is purchased. The premium quoted is higher than the annual renewable life insurance first year quote premium. The policy automatically continues from one year to the next. However, unlike an annual renewable life policy, with level term life insurance the premium stays level (does not increase as the insured gets older).
Permanent (Cash Value) Life Insurance
A permanent or cash value life insurance policy stays in force for the insured's life provided that the policyholder does not stop paying the premiums or surrenders the policy. With most life insurance policies, a permanent life insurance policy is more expensive (that is, higher premiums have to be paid) compared to a term life insurance policy with the same amount of death benefit. Some examples of permanent life insurance policies are:
Whole life insurance is a life insurance policy that accumulates cash value. A portion of the insurance premium is deposited in the cash account and earns interest. The accumulated cash value life insurance allows the policyholder to use the cash value for many purposes such as a source of loans or cash or to pay policy premiums.
Indexed universal life insurance is a type of universal life that lets the policyholder earn a fixed or equity-indexed rate of return on the cash value component.
Variable universal life insurance allows the policyholder to invest the policy's cash value in an available separate account. It also has flexible premiums and can be designed with a level death benefit or an increasing death benefit.
Type of Insurance and How Much Life Insurance to Buy
For most individuals, term life insurance tends to be suitable and to best meet their financial needs. Term life insurance lasts only for a set period of time (10 years, 15 years, 20 years, 25 years 30 years) and pays a death benefit should the policyholder die before the policy term has expired. With most permanent life insurance policies, the policy stays in effect as long as the policyholder pays the premium.
Note that another major difference involves premiums. Term life insurance is in general less expensive than permanent life insurance because a term life policy does not involve building up a cash value.
It is important that before any individual applies for life insurance, he or she should analyze their financial situation. In particular, they should determine how much money would be required to maintain their beneficiaries' standard of living or meet the need for which he or she is purchasing a life insurance policy. The following example illustrates:
Example. Pamela is a stay-at-home mom with two children ages two and five. Pamela needs to have enough life insurance on herself in order to cover her custodial responsibilities until her children are grown up and able to support themselves.
In order to determine how much life insurance, she should be insured for, Pamela researches the cost of hiring a live-in babysitter and a housekeeper or using commercial childcare and cleaning services. She should consider adding some amount of money for higher education. Also included in the determination of the amount of life insurance is the amount of what is left on the individual's mortgage.
How Much Life Insurance to Purchase
One of the main reasons individuals buy a life insurance policy is for income "protection" for loved ones. That is, there should be a sufficient amount of life insurance proceeds paid out following the death of the insured in order for family members to be able to pay their current and future bills and expenses. Typical expenses include some typical items such as a mortgage payment, rent, college tuition, food bills, utilities, repairs, car payments and other debts, and funeral expenses. In addition, income replacement is a major factor if the insured's spouse or loved ones need cash flow and are not able to provide on their own.
Many factors can affect life insurance premiums and costs and these factors will be discussed in another FEDZONE this month. But the amount of life insurance applied will certainly be one of these factors. Potentially, there could be a significant difference in annual premiums paid for a $250,000 term life policy versus a $250,000 whole life insurance policy. And there is a significant difference in a $1 million term policy versus a $2 million term policy. It is therefore important for individuals to narrow down as close as possible the amount of life insurance to apply for. There are helpful tools online to calculate the lump sum that can satisfy any potential expenses that would need to be covered with the life insurance death proceeds. One such online calculator can be found here.
Individuals seeking to purchase a life insurance or to replace a life insurance policy they currently own and have additional questions are encouraged to speak with their financial advisors in order to determine which type of life insurance (term or permanent or term) and the amount of life insurance to apply for. In so doing, they will hopefully be able to achieve their and their family's financial goals and needs.
---
Edward A. Zurndorfer is a Certified Financial Planner, Chartered Life Underwriter, Chartered Financial Consultant, Chartered Federal Employee Benefits Consultant, Certified Employees Benefits Specialist and IRS Enrolled Agent in Silver Spring, MD. Tax planning, Federal employee benefits, retirement and insurance consulting services offered through EZ Accounting and Financial Services, and EZ Federal Benefits Seminars, located at 833 Bromley Street – Suite A, Silver Spring, MD 20902-3019 and telephone number 301-681-1652. Raymond James is not affiliated with and does not endorse the opinions or services of Edward A. Zurndorfer or EZ Accounting and Financial Services. These policies have exclusions and/or limitations. The cost and availability of life insurance depend on factors such as age, health and the type and amount of insurance purchased. As with most financial decisions, there are expenses associated with the purchase of life insurance. Policies commonly have mortality and expense charges. In addition, if a policy is surrendered prematurely, there may be surrender charges and income tax implications. Guarantees are based on the claims paying ability of the insurance company.
---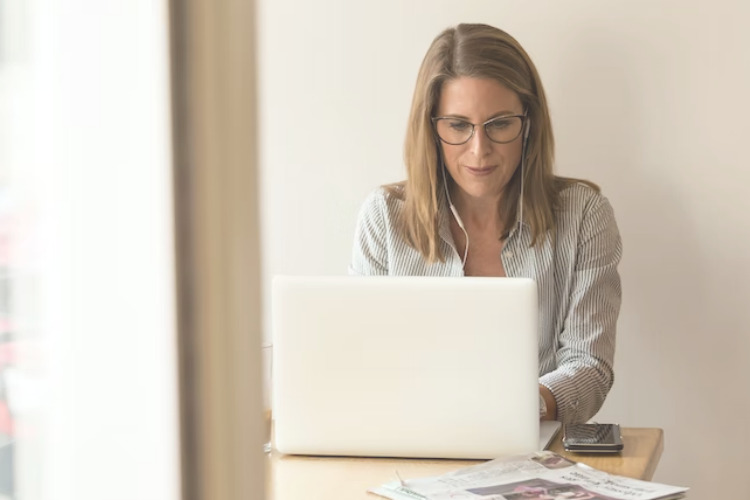 Life Insurance Options for Federal Employees and Retirees