Read Why Newly Hired and Recently Married Feds Should Look at FLTCIP (federal long term care insurance program)
The decision to obtain Long Term Care (LTC) insurance is a tricky one. Roughly 1/3 of Americans who reach the age of 70 will need some form of LTC before their end of life. This care can be homecare or in a nursing home and is for those who need assistance with some "activities of daily living," which include bathing and using the bathroom, among other items.
If you need LTC and don't have insurance, then it will probably be costly and chip away at retirement savings. If you don't need it, but have paid decades into an LTC insurance policy, that can be even more expensive in the long run. There are options from private insurance companies that combine LTC policies with annuity and life insurance products, but these can get complicated so it is important to really investigate the features of any LTC rider attached to an annuity or life insurance policy. The appeal of these options as opposed to traditional LTC insurance is that if LTC is not needed, the money spent on the LTC coverage will not be completely wasted but will become part of the death benefit, or reimbursed in some other manner.
Eligibility and Premium Stabilization
For those who are eligible for FLTCIP, it is worth a look if you're considering an LTC policy. Not just federal employees and annuitants are eligible, either. Spouses, domestic partners, parents (but not in-laws), and adult children of federal employees and annuitants are all eligible to apply for FLTCIP if the associated Fed is eligible as well. (Don't know if you're eligible? If you're eligible for FEHB, then you are eligible for FLCTIP.) Armed service members can also apply for FLTCIP.
In 2019, FLTCIP added a "premium stabilization" feature to all new policies. Essentially, if the policyholder dies before age 85 and the insurance was never needed, 35% of premiums paid will be reimbursed to a chosen beneficiary as a death benefit. If the individual covered by FLCTIP lives to 85, they can start using 50% of their premiums paid to pay for their future premiums due. These options are better than the older policies without this feature, where the LTC insurance was use-it-or-lose-it with no way of recovering any amount of the premiums paid.
If you were hired or married in the last 60 days, then now is an optimal time for you to apply for FLTCIP – if it is something you've been considering. The reason for this has to do with the underwriting process and how many questions are asked. If you're single and newly hired, you've got to answer 7 questions. If you're married, then there are 9 questions. If you weren't hired or married in the last 60 days, then you can still apply, but it requires a much more detailed underwriting process, involving numerous questions. The additional questions are also more intrusive as they delve into your health and lifestyle.
Need more help understanding FLTCIP, or considering applying? Attend our next Long-Term Care Webinar!
--
Until Next Time,

**Written by Benjamin Derge, Financial Planner, ChFEBC℠ The information has been obtained from sources considered reliable but we do not guarantee that the foregoing material is accurate or complete. Any opinions are those of Benjamin Derge and not necessarily those of RJFS or Raymond James. Links are being provided for information purposes only. Expressions of opinion are as of this date and are subject to change without notice. Raymond James is not affiliated with and does not endorse, authorize, or sponsor any of the listed websites or their respective sponsors.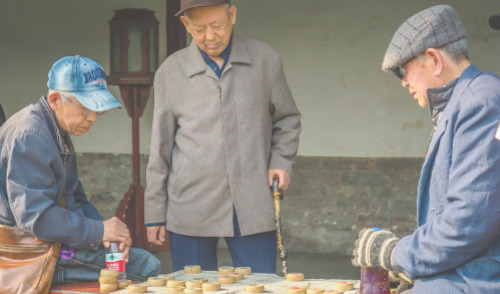 Federal Long Term Care Insurance