Enrollees were recently notified that they would have to choose between less coverage or higher premiums as the LTC (Long Term Care) insurance program crumbles.
Those who own a FLTCIP (Federal LTC Insurance Program) policy that was purchased before October 2019 were recently notified of an impending premium increase that was go into effect on all existing plans (except FLTCIP 3.0 plans) starting January 1st. The affected insurance policies that were purchased earlier, known as FLTCIP 1.0 and 2.0, are mostly owned by those who experienced the 83% average premium increase back in 2016. This is but another indication of the deteriorating financial stability of the LTC insurance program, which is administered by John Hancock.
Don't miss our next no-cost webinar on Long Term Care coverage options –
Regarding the impending premium cost, there are some exceptions, one of which is dependent on the age of the insured individual when they first enrolled. Those who are already receiving benefits to cover LTC costs are also unaffected by the recent announcement. And if you own an "alternate insurance plan," which only covers nursing home expenses for up to 2 years, you will see neither a decrease in benefits nor an increase in premiums.
The roots of FLTCIP's collapse trace back to three detrimental problems: the unexpected rise in LTC expenses, a severely low participation rate, and the arrival of products on the private insurance market that FLTCIP couldn't compete with due to legislative restrictions. Last year, the program suspended all new applications until as late as December 2024. Now the participants who have maintained coverage the longest are being forced to decrease their coverage or pay more each month… or cancel their policy, which enrollees can do at any point. FLTCIP would probably prefer this because not only would they get to keep all of the premiums you've paid throughout the years, but they would also no longer be obligated to cover any LTC expenses you may incur later. And on top of all that, there's no guarantee that John Hancock won't bump the premiums up even higher in a couple more years.
----
Until Next Time,

**Written by Benjamin Derge, Financial Planner, ChFEBC℠ The information has been obtained from sources considered reliable but we do not guarantee that the foregoing material is accurate or complete. Any opinions are those of Benjamin Derge and not necessarily those of RJFS or Raymond James. Links are being provided for information purposes only. Expressions of opinion are as of this date and are subject to change without notice. Raymond James is not affiliated with and does not endorse, authorize, or sponsor any of the listed websites or their respective sponsors.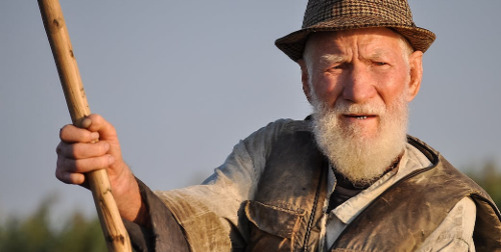 Premium Spike for FLTCIP Policyholders