How pay caps depend on what locality a federal employee is based in, plus a bill to be proposed that might give capped salaries bigger annual pay raises.
Non-executive federal employees, for the most part, are subjected to a salary limit equivalent to the pay cap for political appointees, or Level IV of the Executive Schedule, which in 2022 is $176,300. These caps are raised when there is an annual federal pay raise, but such raises have two components, only one of which applies to these salary limits for civilian feds paid under the General Schedule (GS) system.
Each annual raise, like 2022's pay raise, is "across-the-board" with each distinct locality also getting a separate boost. For 2022, the across-the-board amount was 2.2%. All GS federal employees received this pay boost, but there was an average pay raise of 2.7% when locality pay was factored in. Because the maximum salary amount is lifted only by the across-the-board percentage, those who were at or near the pay cap before the raise took effect did not receive some or all of the locality pay increase.
---
Learn more about your FERS benefits at our no-obligation webinar:
The various localities hit this limit at the upper steps along the GS ladder, and 22 localities don't reach the maximum, even at the highest pay level: GS-15, Step 10. Other locations in the US reach the federal pay ceiling at different points. The Houston, TX area and New York City localities, for example, hit the pay cap at GS-15, step 6, and only one locality reaches the limit at a lower point along the GS pay scale- the San Francisco/Oakland area, whose federal salaries gets capped at $176,300 at the GS-14, step 10 level, and also at GS-15, step 4 (but not GS-15, steps 1-3). The chart below shows where all of the localities hit this maximum in 2022:
Lowest GS Level to Reach Pay Cap
Localities (Metropolitan Areas)
GS-15, step 10
11- Atlanta, GA
Buffalo, NY
Cincinnati, OH
Cleveland, OH
Columbus, OH
Huntsville, AL
Milwaukee, WI
Phoenix, AZ
Raleigh, NC
Richmond, VA
Hawaii (entire state)
GS-15, step 9
4- Dallas, TX
Miami, FL
Minneapolis, MN
Portland, OR
GS-15, step 8
7- Boston, MA
Chicago, IL
Denver, CO
Detroit, MI
Philadelphia, PA
Sacramento, CA
Seattle, WA
GS-15, step 7
5- Hartford, CT
Los Angeles, CA
San Diego, CA
Washington, DC
Alaska (entire state)
GS-15, step 6
2- Houston, TX
New York, NY
GS-14, step 10 + GS-15, step 4
1- San Francisco, CA
n/a-
22 (GS, 15, step 10 pay)-
Des Moines, IA ($171,001)
Corpus Christi, TX ($171,442)
Omaha, NE ($171,603)
Melbourne, FL ($171,720)
Albuquerque, NM ($171,911)
Virginia Beach, VA ($171,970)
Indianapolis, IN ($172,087)
San Antonio, TX ($172,278)
Davenport, IA ($172,557)
Kansas City, MO ($172,689)
Tucson, AZ ($172,836)
Harrisburg, PA ($173,027)
Charlotte, SC ($173,261)
Las Vegas, NV ($173,540)
St. Louis, MO (173,687)
Colorado Springs, CO (173,790)
Albany, NY ($174,171)
Austin, TX ($174,347)
Laredo, TX ($175,888)
Pittsburgh, PA ($175,962)
Dayton, OH ($176,006)
"Rest of US" ($170,532)
Source:
2022 GS Locality Pay Tables - FEDweek
Of the 22 localities where the pay cap is not an issue, the closest to approaching the limit is the area that includes Dayton, OH. If there was a hypothetical pay raise of 4% across-the-board, but a 4.6% raise for the Dayton area, here's how this would look:
$176,006 x 4% = $7040.24 increase
$176,006 + $7040.24 = $183,046.24
The pay cap would also increase 4%:
$176,300 x 4% = $7052 increase
$176,300 + $7052 = $183,352
While the GS-15, step 10 salary is still just under the cap in this situation, the Dayton, OH area would also be entitled to the .6% locality boost:
$176,006 x 4.6% = $8096.28 increase
$176,006 + $8096.28 = $184,102.28
At this point, the cap of $183,352 has been exceeded by $750.28, meaning federal employees paid on the GS-15, step 10 level in this metropolitan area wouldn't get the full 4.6%.
The House delegate for DC residents, Eleanor Holmes Norton, announced last week that she is planning to introduce a bill that would change these rules surrounding the pay caps for federal employees. While the details remain unclear, Norton said if passed, the bill would give feds, who've otherwise hit this ceiling, their full raise - both the "across-the-board" and locality portions.
--
Until Next Time,

**Written by Benjamin Derge, Financial Planner, ChFEBC℠ The information has been obtained from sources considered reliable but we do not guarantee that the foregoing material is accurate or complete. Any opinions are those of Benjamin Derge and not necessarily those of RJFS or Raymond James. Links are being provided for information purposes only. Expressions of opinion are as of this date and are subject to change without notice. Raymond James is not affiliated with and does not endorse, authorize, or sponsor any of the listed websites or their respective sponsors.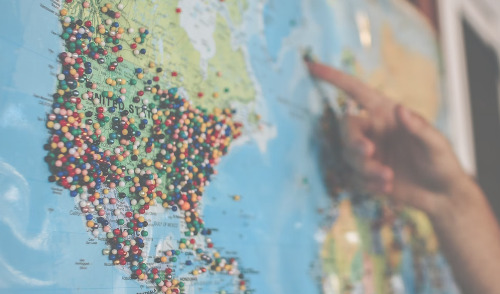 Pay Caps for Federal Employee Salaries