The President's Pay Agent approved recommendations to adjust a few current localities, add 4 new ones, and research another 10 for possible designation or expansion.
Ahead of Biden approving the 4.6% average federal pay raise on December 28th, the White House's pay agent approved several recommendations made last August by the Federal Salary Council. The Pay Agent is comprised of three agency leaders: OPM Director Kiran Ahuja, OMB Director Shalanda Young, and Labor Secretary Martin Walsh.
Want to learn more about federal retirement benefits and financial planning? Check out our no-cost webinar series:
Along with adding four new localities and adjusting another four, the Pay Agent approved ten potential new localities as "research areas" to be investigated for possible designation. The removal of the minimum requirement currently restricting some areas from being considered for designation as a locality was also approved. Under the existing rules, 2500 active General Schedule employees have to be working in a given area before it is able to receive a locality boost for federal salaries. All of the changes are expected to go into effect in 2024 as OPM will need to issue regulations before implementation.
The following areas will be designated as new localities:
Fresno, CA
Reno, NV
Rochester, NY
Spokane, WA
These areas will be added to existing localities:
Duke and Nantucket Counties to Boston, MA
Huron County to Detroit, MI
Pacific and San Juan Counties to Seattle, WA
Greensville County and the City of Emporia to Richmond, VA
Selected as Research Areas:
Ashville, NC
Brownsville, TX
Dothan, AL
Kalamazoo, MI
Lincoln, NE
Parkersburg, WV
Reno, NV
Rochester, NY
Scranton, PA
Shreveport, LA
It is interesting to note that both the Reno, NV and Rochester, NY locations were approved for a designated locality rate and to be analyzed as a research area.
----
Until Next Time,

**Written by Benjamin Derge, Financial Planner, ChFEBC℠ The information has been obtained from sources considered reliable but we do not guarantee that the foregoing material is accurate or complete. Any opinions are those of Benjamin Derge and not necessarily those of RJFS or Raymond James. Links are being provided for information purposes only. Expressions of opinion are as of this date and are subject to change without notice. Raymond James is not affiliated with and does not endorse, authorize, or sponsor any of the listed websites or their respective sponsors.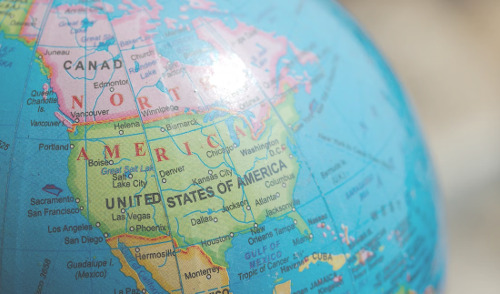 Changes to Locality Designations