In summer 2022, the TSP will add a "mutual fund window" option with 5000+ investment choices, including ESG funds.
The Thrift Savings Plan (TSP) is different from many other defined-contribution plans for several reasons, one of which is the small number of investment choices. This looks to change drastically next summer as TSP announced a new "mutual fund window" that will open up a vast array of investment choices for TSP participants to place their retirement savings. More than 5,000 mutual funds, run by the company 'Alight,' will be available to federal employees via this "window." Although a lot of details are still under wraps at this point, it was announced recently that the choices will include ESG (environmental, social, governance) funds. The TSP currently has no ESG options, so it has been predicted that the "window" will be largely utilized by participants who are looking to invest their TSP contributions in ESG companies.
When the TSP began in 1987, it started with just three funds to invest in, two of which that broadly follow market indices: the C Fund is for large U.S. company stocks and the F fund for bonds (or fixed income). The third fund, the G Fund, is a savings vehicle only available to TSP participants and, among other things, has a rate of return that is guaranteed by the government to never be negative. In 2001, two more funds were added, and they also follow market indices - the S Fund for smaller to mid-size U.S. companies, and the I fund for international stocks. The other 11 "funds," known as the Lifecycle (or "L") funds, are similar to mutual funds with target retirement dates. They are each comprised of the five main funds, but allocated in different percentages depending on the time horizon for the federal employee's retirement. (The L-2040 fund, for example, is for participants who plan to start withdrawing from their TSP around 2040).
---
---
Going from the G-Fund and four index funds to over 5000 mutual funds will be a "huge" move, as stated by a TSP spokesperson. The CEO of Tillium Asset Management similarly called it "a sea change." The new mutual funds will offer more ways and facets of the market for TSP participants to invest, but this could also expose them to more risk. The upcoming "window" has been compared to a "brokerage option" found in some 401(k) plans in the private sector. This type of account is also known as the "self-directed option" because plan participants have to choose, buy, and sell funds themselves like with a traditional brokerage account. Without the advice of a trusted professional, this could cause some participants to unknowingly expose themselves to more risk than they can financially withstand. 5-10% of 401(k) plan participants that have a "brokerage option" actually choose it, but that portion is projected to be higher among feds in the TSP. The reason is not just more investment choices, but that ESG funds will be one of those options.
0.1% of all assets in 401(k) plans are in ESG funds, but that might be because only 2.7% offer an ESG option outside of these brokerage windows. Professionals in the field are predicting this to increase. The new administration is largely focused on the environment and sustainable solutions to climate change, and this is said to only propel the growth. In 2020, $50 billion was placed in ESG funds. Also, with the federal workforce getting younger, incoming millennials and younger generations are thought to be more interested in putting their retirement savings in ESG funds.
Serving Those Who Serve will report more updates on the new "mutual fund window" as more information becomes available.
-
Until Next Time,

**Written by Benjamin Derge, Financial Planner. The information has been obtained from sources considered reliable but we do not guarantee that the foregoing material is accurate or complete. Any opinions are those of Benjamin Derge and not necessarily those of RJFS or Raymond James. Links are being provided for information purposes only. Expressions of opinion are as of this date and are subject to change without notice. Raymond James is not affiliated with and does not endorse, authorize, or sponsor any of the listed websites or their respective sponsors.
Sustainable investing may incorporate criteria beyond traditional financial information into the investment selection process. This could result in investment performance deviating from other investment strategies or broad market benchmarks. Please review any offering or other informational material available for any investment or investment strategy that incorporates sustainable investing criteria, and consult your financial professional prior to investing.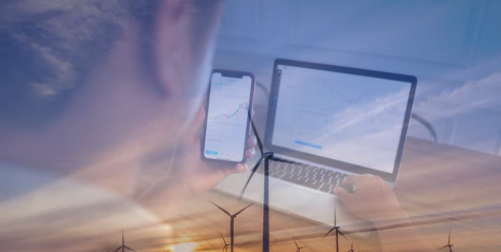 New Mutual Fund Window in TSP