STWS Advisor Jennifer Meyer's update on October's TSP performance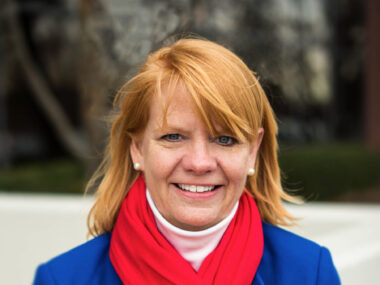 Election Day 2020 finds the country in the midst of another surge of coronavirus cases with warnings of a long, dark winter ahead. Meanwhile, stock market volatility accelerated in late October with many narratives around various election outcomes and new international lockdowns connected to the virus. As always, federal employees are keeping a keen eye on how all of this is impacting their TSP accounts.
Performance figures for the month of October 2020 were just released on the TSP website. The best performer for the month was the G fund at .06%, while the I fund was the worst at -3.97%. For the year to date beginning January 1, 2020, the best performing fund is the F fund at 6.30% and the worst is the I fund at -10.53%. Monthly returns for 2020 are shown below. (source, TSP.gov)
Month to month trends as shown above are interesting, but it is important to remember that short term market volatility is to be expected and employees should not be making investment decisions based on short term performance. Following are longer term rates of return for each fund. (source, TSP.gov)
Other items of note with regards to your TSP include the recently announced 2021 contribution limits. The IRS kept the limits for 2021 the same as they were in 2020. Employees under the age of 50 can contribute a maximum of $19,500 to their TSP while those age 50 and over can contribute an additional $6,500 as part of their "catch up" contribution. In addition, beginning in 2021, you will no longer need to make separate catch up elections each year. Once an employee has maxed out their traditional contributions, they will automatically roll into the catch up if the employee is over age 50. In addition, employee's elections will carry over from year to year going forward.
**Written by Jennifer Meyer, Financial Planner. The information has been obtained from sources considered reliable but we do not guarantee that the foregoing material is accurate or complete. Any opinions are those of Jennifer Meyer and not necessarily those of RJFS or Raymond James. Any information is not a complete summary or statement of all available data necessary for making an investment decision and does not constitute a recommendation. Investing involves risk and you may incur a profit or loss regardless of strategy suggested. Every investor's situation is unique and you should consider your investment goals, risk tolerance, and time horizon before making any investment or financial decision. Prior to making an investment decision, please consult with your financial advisor about your individual situation. While we are familiar with the tax provisions of the issues presented herein, as Financial Advisors of RJFS, we are not qualified to render advice on tax or legal matters. You should discuss tax or legal matters with the appropriate professional.**

November TSP Update: 2020