Starting May 16th, TSP online tools and access will start shutting off as switch is made to more modern system.
Sign Up for Our No-Obligation TSP Webinar, Hosted by Ed Zurndorfer:
The Thrift Savings Plan (TSP) will be experiencing a series of enhancements this upcoming summer- from a new mobile app to enhanced web security to a mutual fund window that will expand the plan's investment opportunities. For the changes to be implemented, however, there will first be a blackout period that will restrict access to TSP accounts, including more than two weeks where withdrawals will be suspended and at least one week in which no investment transactions- including interfund transfers- will be possible. Contributions from paychecks, periodic withdrawals, and the investments themselves won't be affected, but account owners will not be able to adjust their investments, edit their account or payment information, or touch their retirement money until the transition is complete the "first week of June."
The main two dates to remember regarding this transition are May 16th and May 26th. May 16th is the last day to submit a withdrawal, rollover, or transfer request (including Roth transfers). The 26th will be the last day to complete investment transactions. For messages and correspondence, May 16th is the last day to make account-specific inquiries and the following day, the 17th, is the last day to submit written correspondence. From the 17th to the 26th, messages will be 'read-only' so TSP account holders won't be able to respond to any messages until after the transition is complete. After the 26th, messages, along with all of "My Account" and "Thriftline" on TSP.gov, will be unavailable until the new system is in place. For those who don't, or for whatever reason can't, use the online tools, the last day to submit paper forms is May 16th. However, the last day to request paper documents is April 29th with one exception, the TSP-20 (paper loan application) has to be requested by April 8th and submitted by April 21st.
Here is a list of everything that will be impacted on both the 16th and 26th of May (if a time is not specified, then the cutoff will be 11:59 PM Eastern time):
| | |
| --- | --- |
| May 16 (all times are Eastern) | May 26 |
| Last day to submit beneficiary designations (TSP-3) | Last day court orders will be accepted (retirement benefits and child support) |
| Access to all forms on TSP.gov (at 4:00 PM) | Last day for Investment Transactions (ie, intra-fund transfers) |
| Access to online tools in "My Account" (including transaction requests) | Last day to change the term and payments for an existing TSP loan. |
| Last day to complete withdrawal, rollover, and transfer requests | Make any profile changes (address, etc.) |
| Last day to request a Roth transfer (TSP-60R) | Access to "Thriftline" |
| Last day to complete loan agreements | Access to messages (will be "read-only" from 5/16 to 5/26) |
| Make account-specific inquiries (online messages) | |
The transitionary period will end "in the first week of June," or at least that is when TSP "expects" to have everything completed. Hopefully this means by June 7th, at the latest, everything should be accessible on the new TSP online platform. This means there could be 22 days where federal employees and retirees won't be able to touch the funds in their TSP, and 12 days where they won't be able to adjust their TSP investment allocations. The TSP does correctly point out that TSP account owners shouldn't "make adjustments to their long-term strategy only after careful consideration," but to restrict access in this manner, for this relatively long timeframe, is unheard of in comparable retirement plans in the private sector. Should the transition go smoothly, and the market doesn't experience sharp increases or drops during the blackout period, most TSP accounts should be fine by maintaining their long-term strategy, but it is easy to imagine how this could become a headache for the TSP as approximately 3000 TSP investors are known as "frequent traders," making at least one fund transfer per month, and that's when the markets are considerably calm.

**Written by Benjamin Derge, Financial Planner, ChFEBC℠ The information has been obtained from sources considered reliable but we do not guarantee that the foregoing material is accurate or complete. Any opinions are those of Benjamin Derge and not necessarily those of RJFS or Raymond James. Links are being provided for information purposes only. Expressions of opinion are as of this date and are subject to change without notice. Raymond James is not affiliated with and does not endorse, authorize, or sponsor any of the listed websites or their respective sponsors.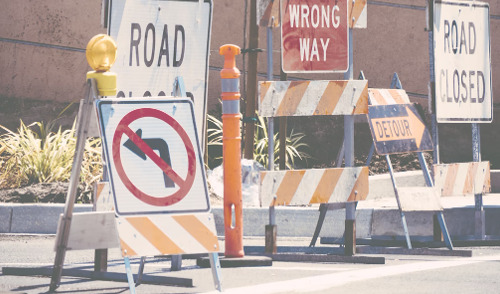 TSP Accounts Will Be Down