Understanding both early retirement authorities and separation incentives for federal employees.
The reasons that an agency may invoke their authority to offer early retirements, or incentive payments to feds who voluntarily leave their federal position, have to be related to a "substantial" restructuring of the agency or by downsizing the agency's workforce – usually because of budget concerns. VERA (the Voluntary Early Retirement Authority) can also be requested by the given agency, and approved by OPM, when the governmental body is reshaping, reorganizing, or undergoing a "transfer of function." In this article, we'll explore both the VERA and the VSIP (Voluntary Separation Incentive Payment), the rules related to each, and how it may impact an employee's decision to retire from federal service.
Learn all about your FERS benefits and retirement planning at our no-cost webinar!
For both the VERA and VSIP, the latter of which is sometimes referred to as "buyout authority," the agency seeking to exercise one or both of these options must first lay out why it is needed, how it will be implemented, and state which positions would be potentially eligible. If the use of these authorities is granted, OPM determines the timeframe in which the early retirements and/or early separation payments would be available.
Early Retirement Through VERA
When an agency offers early retirements through VERA, it is temporarily reducing age and service requirements for retirement eligibility. If a federal employee is serving in a position authorized by OPM for the agency's VERA plan, and they have either 20 years of service at the age of 50 or older, or at any age with 25 years of service, the individual can receive an immediate, non-reduced FERS annuity. To qualify, their retirement date must be within the timeframe established by OPM. For employees that have CSRS time or are pure CSRS, they are already eligible for retirement at this point. For those retiring early under VERA, there isn't an annuity reduction if younger than 55 although that used to be the case for CSRS retirees.
FERS employees who choose to retire early in this manner are eligible for the Special Retirement Supplement upon reaching their minimum retirement age (between ages 55 and 57) but this income is subject to the earnings test if the federal annuitant takes up employment outside of the federal government. The same type of retiree would be eligible for FEHB assuming they had 5 years of continuous coverage under an FEHB plan before leaving their position. If that isn't the case, OPM may grant a waiver that allots FEHB eligibility in retirement. And if someone who left under VERA is re-hired by either the same agency or another federal agency, they still receive their pension but their salary will be offset by that annuity - unless OPM waives this requirement. If the fed remains in the new position for a year or longer, they can apply for a supplemental annuity. If they fill the new occupation for at least 5 years, they would also be able to apply for recomputed pension amount.
If similarly authorized by OPM, an agency that is restructuring or downsizing can over VSIPs. This is a lump-sum given to feds who voluntarily separate from federal service. The amount cannot exceed $25,000. These incentives are offered when there are a surplus of people filling a specific role at an agency, or the skills of a given position are considered to be no longer needed. To receive a VSIP, an eligible employee doesn't need to be eligible for a FERS retirement, either through VERA or otherwise. A VSIP can also be paid if the federal worker resigns at their own volition. VSIPs are considered a cheaper and less disruptive alternative than involuntary separations through a Reduction in Force, or RIF.
A federal employee can apply for a VSIP being offered by their agency so long as they are in a position unrestricted by any time limit and have been employed for at least three continuous years. As well, if any of the following apply to a person's individual situation, they are not able to receive the incentive payment:
Previously received a VSIP
Are a reemployed annuitant
Are disabled and eligible for a medical retirement
Received an involuntary separation notice for misconduct or poor performance
Received a student loan repayment benefit in prior 36 months
Received a recruitment or relocation incentive in prior 24 months
Received a retention incentive in prior 12 months
If someone is rehired by the federal government less than 5 years after they received a VSIP, they have to repay the incentive payment back. OPM is able to grant a waiver for the repayment unless the fed's new position is at the USPS, GAO, or the Office of the Director of OPM. There are also some cases where an employee might be temporarily rehired due to some sort of emergency. A repayment of the VSIP is not required in such situations.
The Department of Defense (DoD) possesses its own early retirement authority and therefore does not need OPM's approval to utilize VERA. As well, the limit for VSIPs offered by the DoD is $40,000, which is $15,000 higher than other agencies' maximums.
----
Until Next Time,

**Written by Benjamin Derge, Financial Planner, ChFEBC℠ The information has been obtained from sources considered reliable but we do not guarantee that the foregoing material is accurate or complete. Any opinions are those of Benjamin Derge and not necessarily those of RJFS or Raymond James. Links are being provided for information purposes only. Expressions of opinion are as of this date and are subject to change without notice. Raymond James is not affiliated with and does not endorse, authorize, or sponsor any of the listed websites or their respective sponsors.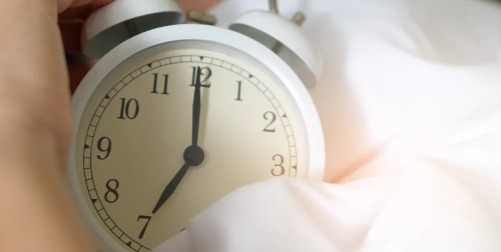 VERA and VSIP information for Federal Employees