Last-minute executive order finalized the 2021 Federal Pay Raise at 1% for civilians and 3% for military
The 2021 Federal Pay Raise was finalized by an executive order, which was signed by President Trump in the final hours of 2020. There will be a 1% salary increase for federal civilian workers and a 3% raise for military servicemembers. The locality rates will remain stagnant at 2020 levels, so even though Des Moines, Iowa will be newly designated as a special locality in 2021, it will not receive the accompanying special rate and stay at the "rest-of-US" rate until next year. The Vice President and members of the Senior Executive Service (SES) will not get the 1% raise- their pay will be frozen at 2020 pay scales.
The 2018 pay raise was finalized in August of 2017 with little drama, but the 2019 pay raise was uncertain until February of that year, when the longest government shutdown finally ended. In November of that same year, the 2020 pay increase was formalized more smoothly as the country's political leaders were preparing for an election year. The 2021 Pay Raise was presumed to be 1% in October, but talks of a pay freeze the following month threw things into unknown territory. The 3% pay raise for military members has been more-or-less set since July, however. Civilian feds were staring at a pay freeze until this executive order was signed.
Since then, an unusual beginning to 2021 has ensued in Washington.  Joe Biden is set to become President on January 20th.  On the day that the congress was to affirm the electoral vote counts, rioters breached and ransacked the capitol attempting to disrupt the proceedings.  That same day, Democrats won a slim majority in the Senate via Georgia Senate runoff elections.
Democratic control of Congress and the White House combined with President-elect Biden's earlier promise to support the federal workforce means Feds can hold cautious optimism surrounding the prospects for a higher pay increase in 2022.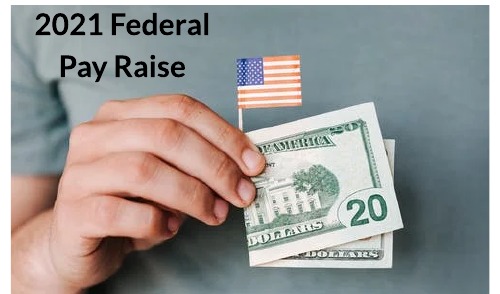 **Written by Benjamin Derge, Financial Planner. The information has been obtained from sources considered reliable but we do not guarantee that the foregoing material is accurate or complete. Any opinions are those of Benjamin Derge and not necessarily those of RJFS or Raymond James. Links are being provided for information purposes only. Expressions of opinion are as of this date and are subject to change without notice. Raymond James is not affiliated with and does not endorse, authorize, or sponsor any of the listed websites or their respective sponsors.