The National Federation of Federal Employees (NFFE) voiced support for RAISE Act, urging members to contact congress. Also, pay cuts hit 2/3 of rural letter carriers.
The annual raise for federal employees typically gets approved by the President through an executive order at the end of the prior year. This year's pay raise of 4.6% was finalized at the end of 2022, for example. But tracking an upcoming raise for feds has begun back in February since 2016, when the first iteration of the FAIR act was introduced. Representative Gerry Connolly of Virginia has brought this legislation, which attempts to cement the following year's civilian pay raise, to the House floor every year since… despite it never getting passed. This year's bill suggested an 8.7% salary increase for 2024.
Thinking about how next year's raise will impact your financial plan? Take a look at our no-cost "Financial Planning for Feds" webinar -
Following the FAIR Act, the White House will make a (lower) suggestion in its recommended budget, which gets published during the spring. This March, the Biden Administration suggested a 5.2% raise. After that, both chambers of Congress have to pass a national budget, and this may or may not include another figure for the federal pay raise. If they don't mention it, it is presumed that the number in the White House budget will be the actual raise. With the debt ceiling dilemma currently holding up Congress, it will be interesting to see how this summer's budget debates unfold.
In the meantime, the latest news regarding the federal raise has to do with the NFFE, a union that voiced support for the RAISE act at the beginning of May. The organization's president released a video imploring members to contact their representatives in Congress and persuade them to pass the legislation that would provide a sizeable 8.7% raise to feds.
Also involving the pay of federal employees, 1000s of USPS letter carriers saw pay cuts and reduced hours recently. While those who deliver mail for USPS in urban areas receive a flat hourly rate, rural letter carriers are paid through the RRECS (Rural Route Evaluated Compensation System), which was recently altered based off a plan set in place 11 years ago, in 2012. Back then, the USPS and NRLCA (National Rural Letter Carrier Association) restructured the pay system, and this ultimately led to 66% of rural letter carriers seeing less pay and fewer hours. The NRLCA has filed a grievance against the plan's implementation, claiming that USPS withheld vital information back when the plan was formulated.
--
Until Next Time,

**Written by Benjamin Derge, Financial Planner, ChFEBC℠ The information has been obtained from sources considered reliable but we do not guarantee that the foregoing material is accurate or complete. Any opinions are those of Benjamin Derge and not necessarily those of RJFS or Raymond James. Links are being provided for information purposes only. Expressions of opinion are as of this date and are subject to change without notice. Raymond James is not affiliated with and does not endorse, authorize, or sponsor any of the listed websites or their respective sponsors.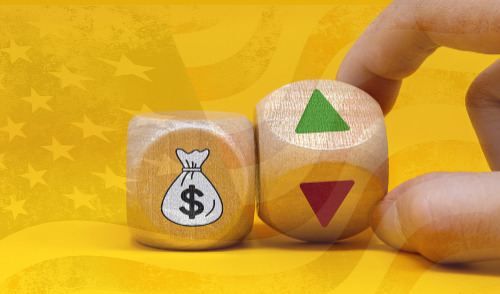 2024 Federal Pay Raise Update