Back in July, the IRS announced that the HSA contribution limit for feds will increase to $4150 for self-only plans and $8300 for others.
As a recap, a health savings account (HSA) is for those who are enrolled in a high deductible health plan, or HDHP. They can contribute pre-tax dollars, with up to a $500 per year match from their employer to an HSA so long as the money is used for qualified expenses. While there are less qualified expenses for an HSA than a healthcare flexible spending account (HCFSA), money in an HSA doesn't not need to be spent by the end of the year.
According to the National Treasury Employees Union, an HDHP can be advantageous for those with a good bill of health, no dependent children, and a fully funded HSA.
Learn all about HSAs, HCFSAs, FEHB plans, and Medicare at our next no-cost webinar!
For current and retired members of the civilian federal workforce, the pre-tax contribution maximum has been raised by the IRS for 2024. For those with a self-only FEHB plan, the limit will increase from $3850 to $4150. Along with a $500 employer match, this will make the maximum $4650. For other FEHB participants with an HDHP, including self-plus-one and family coverage, the annual HSA contribution limit will rise from $7750 to $8300, making the limit $8800 with the employer match factored in.
The minimum deductible for the required HDHP will also go up next year. It will increase $100 for those with a self-only plan, going from $1500 in 2023 to $1600. For self-plus-one and family plans, the deductible must be $3200 or higher for 2024. This is a $200 increase from the 2023 minimum deductible of $3000.
----
Until Next Time,

**Written by Benjamin Derge, Financial Planner, ChFEBC℠ The information has been obtained from sources considered reliable but we do not guarantee that the foregoing material is accurate or complete. Any opinions are those of Benjamin Derge and not necessarily those of RJFS or Raymond James. Links are being provided for information purposes only. Expressions of opinion are as of this date and are subject to change without notice. Raymond James is not affiliated with and does not endorse, authorize, or sponsor any of the listed websites or their respective sponsors.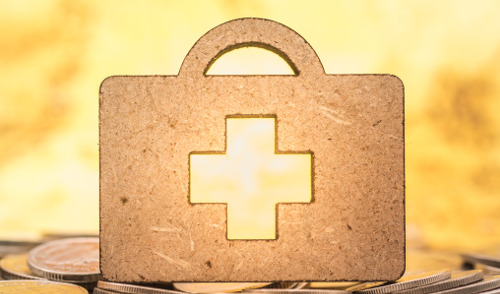 2024 HSA Contribution Limit for Federal Employees