After a contentious stand-off with the White House and the DHS Secretary, Magnus submits resignation, most likely over influx of immigrants crossing the US border.
Last week, the White House requested the resignation of the commissioner of the Customs and Border Patrol (CBP), a sub-agency of the Department of Homeland Security (DHS). The commissioner of the CBP, initially refused the Biden administration's request, but the DHS Secretary, Alejandro Mayorkas, subsequently gave Magnus a curt ultimatum – quit or be fired.
Magnus, who was narrowly approved by the Senate in 2021 by a vote of 50-47, submitted a short letter stating he would resign immediately on Saturday November 12th. Mayorkas confirmed his receipt of the letter on the same day. At age 62, Magnus oversaw around 60,000 CBP employees as commissioner, and had steered the agency's main focuses to counterterrorism, border security, and trade enforcement.
Are you federal employee at the DHS or another agency? Check out our no-cost webinars on your retirement benefits!
Troy Miller, who was serving under Magnus as his deputy commissioner, will be the acting commissioner at the CBP until another individual is recommended by the White House and confirmed by the Senate to lead the agency. Miller is a career fed, who started as a customs inspector at the US Customs Service in 1993. That now-defunct agency, which had been in existence since 1789, became a part of the CPB when it formed in 2003 along with the DHS.
Why Was Magnus Asked to Resign?
Although not confirmed by the White House, it is believed Magnus' resignation was requested due to the surge of immigrants at the country's southern border. The amount of people coming in from countries such as Venezuela, Cuba, and Nicaragua has increased 37% since last year when Magnus assumed the helm at the CBP. With the House of Representatives about to switch to a small Republican majority after the midterm elections, there is a growing consensus that congressional investigations into the CBP's recent operations the border are to be launched in 2023. Also of note, the President of the Border Patrol union, Brandon Judd, showed approval over Magnus' resignation, stating the former commissioner was "working on policies that were just going to incentivize more criminal activity."
-----
Until Next Time,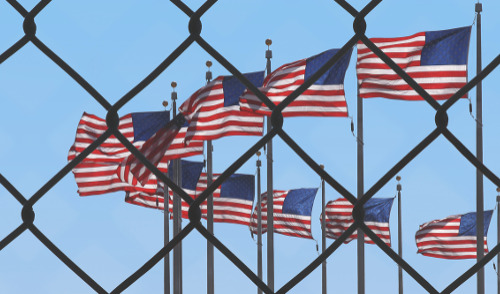 Chris Magnus Resigns from CBP