The CFC is soliciting donations from Federal Employees, starting last month and going until mid-January.
Kiran Ahuja, the director of OPM, recently announced to agencies that the Combined Federal Campaign (CFC) runs from September 1st to January 14th of next year. This is the timeframe where CFC charitable organizations are allowed to solicit and accept monetary donations from the federal workforce. A CFC charity is simply one that has been approved by the CFC and is therefore listed on the website (cfcgiving.opm.gov), and the new CFC Giving mobile app, as available to receive CFC contributions from feds.
Although federal employees donated to non-profit charities before 1982, the CFC was not formed until then. In 1964, donations from the federal workforce were recorded around $13 million. By 1979, the annual amount had surged to $83 million, but the solicitation landscape for the organizations was considered a "free-for-all." This prompted a collective effort across the federal government that became known as the CFC. The most amount ever collected by the campaign was $282.6 million in 2009 and the dollar amounts have consistently declined year after year since then. 2017 regulations cut the campaign's budget and this led to 39% drop in charitable pledges, going from $167 million in 2016 to $101 million the next year. Here's a look at the gradual decrease that has occurred since:
| | |
| --- | --- |
| 2018 | $93 million |
| 2019 | $86.4 million |
| 2020 | $83.6 million |
| 2021 | $80 million |
Besides money, feds have also donated their time to charitable organizations. Civilian feds, military members, and postal workers volunteered around 80,000 hours last year.
No-Cost Webinars for Federal Employees!
Participation in the donations is entirely voluntary, and charities only see the name and address of those who gave if an individual donor elects to make this information visible. Like all charitable donations, there might be tax advantages for those who decide to give. Other than that, the incentives to giving to the CFC are altruistic in nature, but the OPM letter makes it clear that CFC leaders are needed across federal agencies to assist in asking for CFC donations. The correspondence also notes that those who are asked to donate by someone they know personally are much more likely to pledge.
The Perks of Being a CFC Leader
Ahuja's letter does highlight a few tangible advantages to becoming a CFC leader – and that is the ability to "gain exposure" to senior agency executives. And for employees that may want to pursue an SES (senior executive service) position one day, being a CFC leader can help them garner skills that not only look good on a resume, but also help prepare them for a future SES occupation. Joining the CFC leadership entails attaining a high level of employee pledges while remaining grounded in the voluntary aspects of donating.
--
Until Next Time,

**Written by Benjamin Derge, Financial Planner, ChFEBC℠ The information has been obtained from sources considered reliable but we do not guarantee that the foregoing material is accurate or complete. Any opinions are those of Benjamin Derge and not necessarily those of RJFS or Raymond James. Links are being provided for information purposes only. Expressions of opinion are as of this date and are subject to change without notice. Raymond James is not affiliated with and does not endorse, authorize, or sponsor any of the listed websites or their respective sponsors.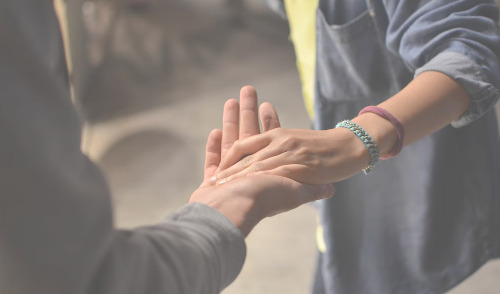 CFC: Combined Federal Campaign