Coach Robert Oberleitner provides guidelines for employees anticipating a rough review.

The last Coach's Corner discussed reasons managers avoid performance review discussions. You can find that article here. In today's article, I address why some employees avoid bringing up this topic.
Edelman, the global public relations firm, estimates that up to one-third of employees do not trust their employer.  Still, multiple surveys show employees who stay with an organization do so because they trust their direct supervisor.  So, why is there not more open communication between employees and their first-line managers about performance reviews?
In speaking with clients regarding performance reviews, some feel that communication with their manager is not productive. Others feel that asking about ratings is fruitless, a fait accompli, that they are not rated on objective criteria. Still, others don't want to risk being asked to do more – so they avoid the discussion and hope for a good review based on working hard.
A few steps for employees for handling performance discussions:
If your manager does not already do this, proactively set up at least a quarterly discussion of your performance progress. Highlight what you are working on, if the manager does not specifically know, briefly identify significant action steps you've taken and challenges you have solved.
Ask your manager what you can do to earn a higher performance rating. Directly ask so you know what you need to do to level up.  Additionally, once your manager knows you are working toward something, they are more likely to take notice of that if they are otherwise distracted such as by having a lot of direct reports.
Note what other highly rated employees are doing. Author Tony Robbins said, "success leaves clues."  Look for the clues about what performance is rewarded in your organization.
Seek to contribute in other ways. This could be applying for a work detail assignment, or volunteering to help train junior employees, or helping with additional duties.
Some employees want to avoid conversations with management and then are unhappy with their rating. Be your own advocate and take agency to engineer your success by being proactive. Even though it may be out of your comfort zone to talk about performance, if you think you deserve a higher performance rating, avoiding the conversation robs you of a chance to advocate for yourself and highlight actions your manager may not be aware of.
Lean into at least a few of the steps above and proactively orchestrate a better chance at a higher rating this year.
If you have a topic that you would like covered in a future "Coach's Corner" send it to [email protected]
The "Coach's Corner"  Articles are written by Robert Oberleitner, executive coach.  Raymond James is not affiliated with and does not endorse the opinions or services of Robert Oberleitner.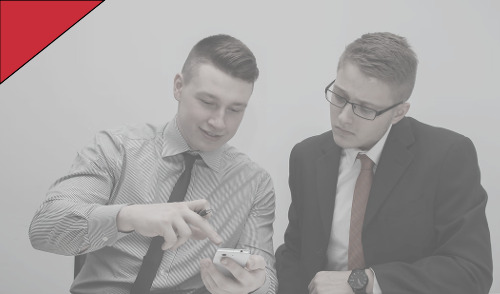 Difficult Performance Reviews