Letter to FRTIB addresses the inclusion of female and minority asset managers in the mutual fund window that is set to be available to TSP participants in 2022.
Currently, the largest defined contribution plan in the world is the Thrift Savings Plan (TSP), only available to federal employees and annuitants. At the end of last year, there was over $735 billion invested in the TSP's available funds. One of the criticisms about the TSP is the lack of investment options, which are all managed by two companies: BlackRock and State Street Global Advisors. But that is all set to change drastically next summer when a "mutual fund window" will become available. Plan participants who choose to utilize this window will be able to select from thousands of mutual funds.
The selection process for those funds is currently underway, being conducted by the Federal Retirement Thrift Investment Board (FRTIB), which recently announced there are going to be ESG (environmental, sustainable, governance) investment options included. At the end of October, a group of Democrat Senators sent the FRTIB a letter to influence the board's decisions pertaining to the inclusion of mutual funds that are managed by minority and female asset managers. While the FRTIB announced their intent to include such investment options back in 2017, the letter criticizes the ongoing selection of funds, arguing the current pool of qualified managers to choose from is too small to ensure a diverse group of fund managers. The letter also offers evidence that diversity brings "varied perspectives," which is a good thing for an investment portfolio's diversification. To exemplify this, the Senators cite a study from Goldman Sachs that showed between March and August 2020, 48% of mutual funds with female asset managers outperformed the market while 37% of male asset managers did the same.
---
---
The group of Senators, which included Cory Booker and Tim Kaine, also recommended that when the mutual fund window is made available, the platform that TSP participants use to select the funds makes it easy to identify which mutual fund options have diverse and female asset managers. The acting chairman of the FRTIB David Jones, to whom the correspondence was addressed, responded by noting there will be a tool for participants to view their fund choices by a "particular investment outlook" such as ESG funds or diversity. Jones also said he "looks forward" to responding to their letter. Biden's nominee for FRTIB chairman, Javier Saade, is still waiting to be confirmed by the Senate.
Another argument made by the Senators is that having these options available could boost TSP participation as many Americans are actively searching for ways to combat racial and gender inequality. Those who make executive decisions regarding asset management at BlackRock, one of the companies managing the main TSP funds, are 20% female, 5% black, and 3% Hispanic. For the other company, State Street Global Advisors, their executive management is 32% female, 2% black, and 3% Hispanic.
--
Until Next Time,

**Written by Benjamin Derge, Financial Planner, ChFEBC℠ The information has been obtained from sources considered reliable but we do not guarantee that the foregoing material is accurate or complete. Any opinions are those of Benjamin Derge and not necessarily those of RJFS or Raymond James. Links are being provided for information purposes only. Expressions of opinion are as of this date and are subject to change without notice. Raymond James is not affiliated with and does not endorse, authorize, or sponsor any of the listed websites or their respective sponsors.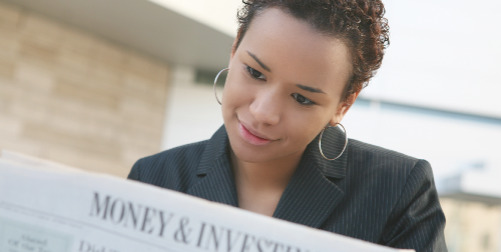 TSP's Upcoming Mutual Fund Window