Read about the "most corrupt" agent in DEA's history who was just sentenced by a Federal Judge in Tampa Bay, FL.
José Irizarry left his job as a Border Patrol officer in 2009 to join the DEA (Drug Enforcement Administration), but claims he quickly became disillusioned, calling the war on drugs "unwinnable" and feeling that it was impossible to make even "a dent." Known as an upstanding employee, Irizarry quickly turned his federal career into a lavish lifestyle filled with parties, sporting events, and… other extracurricular activities.
As a DEA officer, he conspired with Columbian cartels to steal millions of dollars from the DEA by filling false reports related to "undercover stings." On an annual basis, the law enforcement agency will help criminal organizations launder millions of dollars for undercover investigations categorized as Attorney General Exempted Operations. "Operation Whitewash," which was well publicized, falls into this category and resulted in over 100 arrests and around $100 million being seized along with over 1 ton of cocaine.
No-Cost Webinars for Federal Employees and Annuitants -
However, between 2006 and 2020, the oversight for these operations has been lacking. For at least those 14 years, the DEA failed to file annual reports with the Department of Justice regarding these money laundering stings. For Irizarry, there were "no controls," and "nobody cared" about either how much money was getting laundered or the fact that little to no cases were progressing under his watch. The recently convicted agent admitted that he is probably the "most corrupt" agent in DEA history. Although, he also insists he was "not the mastermind," and claims he worked with a team comprised of other federal officers, federal prosecutors, informants, and smugglers working for Columbian cartels. No other arrests have been made, though, and the DOJ has not responded when asked for a comment.
Irizarry will serve 12 years in prison for 19 corruption charges, including money laundering and bank fraud. The 48 year-old conducted DEA business in 69 countries while employed by the agency – and 90% of that time, the work was admittedly "bogus." According to the "Hiss Act," a federal employee loses the right to their federal retirement annuity benefits by committing a crime, but only if the crime is considered "espionage, treason, sabotage, or [another] national security offense." At the moment, it is unclear if Irizarry's charges will be considered grievous enough to warrant the revocation of his FERS contributions.
-----
Until Next Time,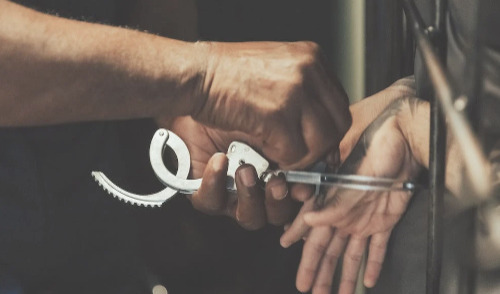 Federal Employee Sentenced to twelve years