The IRS is looking to hire 10,000 new employees over the next two years, while OMB focuses on recruiting the next generation of feds.
An update on the federal government's current recruitment efforts, including the IRS' current pursuit to fill thousands of positions, and a peek at OMB's efforts to attract young talent and incorporate diversity.
IRS On Fast-Track to Hire 4,000
The most recent budget approved by Congress granted direct hiring authority to the Internal Revenue Service (IRS), which allows the agency to offer employment on the spot at job fairs, pending further verification of the prospective employees' citizenship and qualifications. IRS Commissioner Chuck Rettig said the agency has offered 93% of job fair attendants a position and that the job fairs "have been very successful."
The IRS plans to hire 10,000 new workers by the end of 2023, hiring half this year and the other half next year. The main focus now is filling 4,000 customer representative positions. The job starts at around $15/hour (GS-5, step 1). The overall goal is to improve service to taxpayers. Especially during the height of the pandemic, the agency gained notoriety as being nearly impossible to reach over the phone, and getting plagued by processing delays.
Upcoming job fairs will be held in Massachusetts, Pennsylvania, California, New York, Ohio, Tennessee, and Puerto Rico.
The Office of Management and Budget (OMB) is currently focused on making the federal workforce stronger and more empowered in the future. As part of the President's Management Agenda strategy, OMB associate director Pam Coleman has been tasked with managing this effort. The first item on her list is to direct a lot of attention toward hiring early-career talent and interns, and making more federal internships paid – like the White House just did, now paying their interns $750 per week. As well as attracting younger demographics, the agency is simultaneously working to boost diversity and inclusion amongst the next generation of federal employees. One way OMB is working with agencies is by bolstering accessibility to education and training needed to fill federal jobs, especially in areas such as cybersecurity.

**Written by Benjamin Derge, Financial Planner, ChFEBC℠ The information has been obtained from sources considered reliable but we do not guarantee that the foregoing material is accurate or complete. Any opinions are those of Benjamin Derge and not necessarily those of RJFS or Raymond James. Links are being provided for information purposes only. Expressions of opinion are as of this date and are subject to change without notice. Raymond James is not affiliated with and does not endorse, authorize, or sponsor any of the listed websites or their respective sponsors.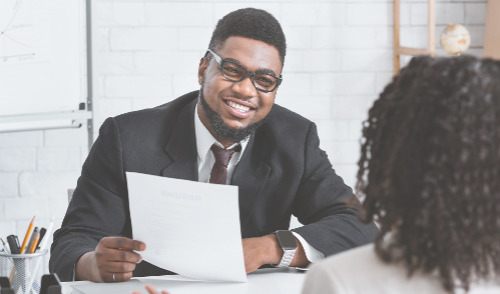 Federal Government is Hiring