Recently passed bill tasks OPM with setting up "rotational" cyber workforce.
The previous month was a busy one on Capitol Hill as January 6th hearings stole most of the media's attention, along with a decision by the Supreme Court. Other pressing topics like the stock market's downturn and a community safety law also grabbed a lot of headlines. Amidst all of this, Congress and the President passed the "Federal Rotational Cyber Workforce Program Act" on June 21st. The law mandates that the Office of Personnel Management (OPM) has to establish a "cross-agency rotational workforce development program" that will operate out of a single public service office. OPM will also be responsible for creating the rules, policies, and procedures involved with managing the workforce.
---
Complimentary Webinars For Federal Employees:
---
Members of the workforce will hold positions in the fields of information technology (IT), cybersecurity, and the ambiguous "cyber-related functions." The prominent characteristic of the workforce is the "cross-agency" aspect. The cyber professionals will rotate between multiple federal agencies to assist with matters related strictly to IT infrastructure and protecting the country, along with its government agencies, against domestic and international cyber-threats.
Cybersecurity in the Federal Government
The law that passed is part of the current White House's efforts to bolster cybersecurity. A recent survey among "IT decision-makers" showed 56% identify cyber attacks from foreign governments as one of their top concerns. Relatedly, another prominent news story of the year has been Russia's invasion of Ukraine and the subsequent sanctions against Russia. Experts say this has created a heightened cyber alert in federal agencies. This unfortunately coincides with a time period where the talent pool of cybersecurity and IT professionals is shrinking. Similar occupations in the private sector usually offer higher salaries and sign-on bonuses that most agencies have difficulty competing with.
Those who crafted the new law are hopeful that the cross-agency workforce will not just enhance collaboration between agencies in efforts to reduce cyber-threats, but also be a recruitment tool. The idea is that experience with multiple agencies will offer professional networking opportunities, and invaluable on-the-job learning situations.
--
Until Next Time,

**Written by Benjamin Derge, Financial Planner, ChFEBC℠ The information has been obtained from sources considered reliable but we do not guarantee that the foregoing material is accurate or complete. Any opinions are those of Benjamin Derge and not necessarily those of RJFS or Raymond James. Links are being provided for information purposes only. Expressions of opinion are as of this date and are subject to change without notice. Raymond James is not affiliated with and does not endorse, authorize, or sponsor any of the listed websites or their respective sponsors.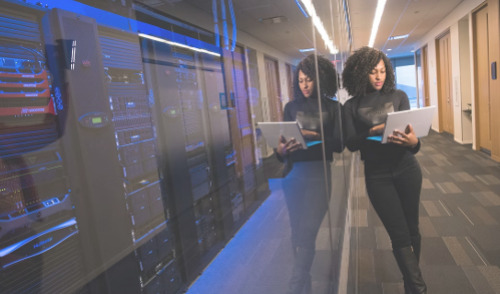 New Cyber Workforce - Federal Government