STWS Advisor Wes Battle goes into more detail on lessons he learned from football that are applicable to federal retirement planning.
Hello readers. Welcome to my second installment in the series, "Don't Miss These Three Federal Retirement Lessons from… Football?"  As promised, here is my deeper dive into each. Today, we'll look at #1: A Great Gameplan Does Not Need Perfect Players.
Vince Lombardi said, "Perfection is not attainable. But if we chase perfection, we can catch excellence."  This is a great quote. However, it does have its hidden risks when applied to retirement and financial planning. My issue is with the word choice. One of the best ways to run into problems with your investment plan is to chase return. What do mean by this? Chasing return means constantly adjusting your investments to try to capture return from stocks or funds that recently had good performance. I would liken this to a defense always trying to react to what the offense did on the previous play. "Playing on our heels."  You know what I mean. This always ends badly for the defense.
In my time as a defensive lineman, I learned that the best defenses have a plan that will work no matter what the offense tries to do. Maybe not on every single play, but on more plays than not. That's how we got teams into 3rd and long situations and ultimately got the defense off the field.
So, what is the proxy here for retirement planning? Our defense had an understandable, flexible, and executable plan and our players had good habits on and off the field.
Following these rationales into our planning scenario, I suggest that setting up the correct asset allocation and maintaining it over time is the equivalent of that defensive gameplan. Instead of always reacting and making snap changes to your portfolio, determine the right mix of US Large Cap Stocks, US Small Cap Stocks, International Stocks, and Bonds and fixed interest for your ability to tolerate risk and then keep it in balance. It's like a good two deep zone defense, it is very hard for the offense to hurt you with a big play. But if they do: regroup, stay disciplined, and work the plan.
On the topic of habits, the parallels between the gridiron and financial strategy are too big to ignore. As players, we knew that we owed time and effort to our team and our gameplan away from gameday. This helped us to reduce, or bounce back from, injury. Offseason conditioning allowed us to be able to reduce fatigue and execute at a high level. So, habits helped build success. I have learned that in the financial world that habits build wealth. What do I mean? Developing good habits for savings and consumption help us to create a gap between income and expenditures.  And by gap, I mean funds that can be deployed for investment. For example, I frequently meet folks who are struggling to maximize their TSP. However, after taking the time to examine their cashflow, they find things (Starbucks- I'm looking at you) that aren't that much fun to keep doing.  Presto, extra dollars to go toward reaching that TSP max.
The other lesson from our off-field prep taught me that the extra work "made deposits" into my ability to perform at game time. Likewise, if skipped, it was borrowing from game time. Skip too many and I would be in "performance debt". Our coaches were very good at spotting when we might be slipping.  This was important because poor habits can snowball quickly. Next thing you know, you are gassed in the 4th quarter. Taking on installment debt without thought or planning can leave you "financially gassed" in the "worst quarter." (Hint: that is the last one of your life.) I'm a big fan of pay as you go and avoiding building up credit card balances. This will become increasingly important as interest rates rise.
My closing thought for this installment addresses the fact that the unexpected will always happen. For example, it is a pleasant surprise that Washington, DC finds itself home to a league-leading XFL football team. (C'mon, I made it clear that I'm a football guy. I grab my joy where I can.)
Make Sure You're Fully Prepared to Retire from the Federal Government with our No-Cost Webinar Series:
Or on a more basic level, in a game, injuries can occur, unexpected errors can arise, the weather can change (seriously with winter/spring football, it's almost a given). Rarely does this result in a successful team scrapping its gameplan. It takes mental as well as physical discipline. Between the time of my first article and as you read this you have no doubt encountered world or local news that is unsettling. Believe it or not, this is not a reason to "move it all to the G fund" any more than the loss of a star quarterback is a reason to quit the game.
I am of the belief that the single most destructive element of risk in the market is human behavior. Psychologist Daniel Kahneman was honored with the Nobel Prize for Economics in 2002 for his work on how our behavior and biases can impact our investment outcomes. Making decisions that will affect your long-term wellbeing, based upon current or pop-up events, can lead to lasting financial damage.
"Sticking to the script" and "staying with the gameplan" may sound boring and even naïve. It may seem more attractive to sharply alter course but consider this: I know of no instance where a Nobel Prize for Economics has been awarded for market-timing.
For me, that is a powerful endorsement for having a great and disciplined gameplan.  Which leads into my next article: "Discipline in the Face of Adversity Pays Off."
See you then. (And Go Defenders!!)
**Any opinions are those of Wes Battle and not necessarily those of Raymond James.  Expressions of opinion are as of this date and are subject to change without notice.  The information has been obtained from sources considered to be reliable, but we do not guarantee that the foregoing material is accurate or complete.  The information contained in this material does not purport to be a complete description of the securities, markets, or developments referred to in this material.  Any information is not a complete summary or statement of all available data necessary for making an investment decision and does not constitute a recommendation.  Past performance may not be indicative of future results.  Future investment performance cannot be guaranteed, investment yields will fluctuate with market conditions. Investing involves risk and you may incur a profit or loss regardless of strategy selected.  Prior to making an investment decision, please consult with your financial advisor about your individual situation.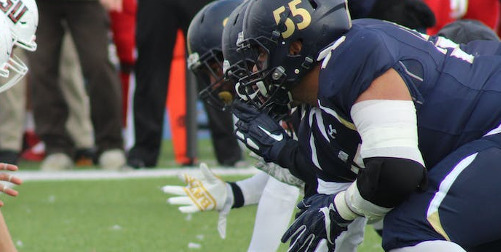 Federal Retirement Lessons