Looming since the 1990s, are retiring baby boomers in the Government about to cause the long-predicted retirement tsunami?
Experts in public service began predicting a 'retirement tsunami' back in the 1990s, predicting it would crash into the figurative beaches around 2007, when around 112,500 feds would be over the age of 60. Surely, with the baby boomer generation reaching retirement age, a large swath of them would all retire in a relatively constricted timeframe, right? Well, there's an argument to be made that the wave of retirements has been gradually flooding the shores over the past decade. But the "tsunami" has yet to arrive as predicted, although 2023 might be the year the massive wave arrives.
Next year could provide the conditions to trigger a massive retirement wave from the federal government's civil service. For one, many believe workers who have been eligible to retire since the pandemic hit have stay on-board because they've been allowed to work remotely. With more federal offices opening between now and next year, this could contribute to a large increase in retirement claims. Along with that, the 112,500 figure from above will have doubled, meaning there will be 325,000 feds over 60 years old. 30% of the entire federal civilian workforce will be eligible for retirement benefits, up from 14% in 2018. And on top of all that, rising inflation will mean a disparity between the 2023 COLA  (which retirees and social security recipients get – currently estimated to be over 10%) and the 2023 Federal Pay Raise (which active federal employees receive - current estimates have it at 4.6%).
---
Are you a federal employee thinking about retiring soon? You can't miss our no-obligation webinars, hosted by Ed Zurndorfer:
But will the giant wave actually hit? The federal government grew by around 20,000 workers last year and has increased by 130,000 positions since 2014. Worth noting, though, is that half the people to leave federal service in 2021 did so by retiring. The average attrition rate was 6.1%. The Veteran's Administration (VA) had a rate above the average at 7.1% - most likely due to burnt-out healthcare workers. Cyber and STEM positions experienced attrition below the government-wide average, at 5% - probably a result of the government's hiring initiatives in cybersecurity and IT.
Effects of Retirement Tsunami
Should the tsunami crash into the shores, the biggest impact would be the invaluable experience and knowledge that career feds will be taking with them when they say farewell. For younger feds, a wave of retirements could mean a surge of extra work in the short-term, but could also open up promotion opportunities. For feds who participate in the theoretical tsunami event, one consequence will be an enlarged OPM backlog of pending retirement claims. This would result in longer processing times, leaving these federal retirees waiting for their retirement packet to be approved.
--
Until Next Time,

**Written by Benjamin Derge, Financial Planner, ChFEBC℠ The information has been obtained from sources considered reliable but we do not guarantee that the foregoing material is accurate or complete. Any opinions are those of Benjamin Derge and not necessarily those of RJFS or Raymond James. Links are being provided for information purposes only. Expressions of opinion are as of this date and are subject to change without notice. Raymond James is not affiliated with and does not endorse, authorize, or sponsor any of the listed websites or their respective sponsors.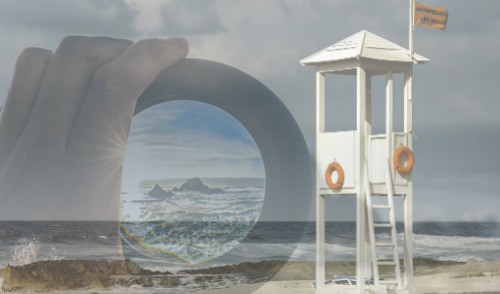 Federal Retirement Tsunami