A bill reintroduced in the Senate would keep federal employees with unpaid taxes from continuing the work for the federal government.
A recent report from the US Treasury unveiled that the IRS devotes little time and effort to holding federal employees accountable for either not filing their taxes or not paying any amount due. In fact, more than 1200 IRS workers were had delinquent tax bills and over 42,000 members of the federal workforce are considered repeat non-filers, having gone multiple years without submitting their tax return. The most egregious offenders have not filed, let alone paid, for as many as nine straight years. In 2021, the top two agencies with the most repeat non-filers were the USPS (over 9000) and Department of Veteran's Affairs (more than 6500).
Are you a federal employee? Do yourself a favor and check out our no-cost webinars on retirement planning and benefits!
The problem is also getting worse. For fiscal year 2015, there was a delinquency rate of 3.95% (112,000 of 2.84 million). The rate increased to 4.93% in fiscal year 2021 (149,000 of 3.01 million feds), which is an escalation of roughly 25%.
Partly as a response to the US Treasury's publication, a piece of legislation to combat the issue was recently reintroduced in the Senate by Republican Senator Mike Braun of Indiana. The Federal Employee and Retirees with Delinquent Debt Initiative (FERDI) would prevent federal employees with a "significant unpaid tax liability" from continuing their employment with the federal government. But for feds actively working to settle or resolve their tax debt, there will be an exemption to this mandate should the FERDI bill become law.
Under current law, the IRS does impose failure to file and failure to pay penalties on all tax-paying Americans. The failure to file fee is 5% of the amount due for each month it is late, capped at 5 months. The failure to pay fee is an additional 5% for each month, but can get as high as 25% of the total amount due.
----
Until Next Time,

**Written by Benjamin Derge, Financial Planner, ChFEBC℠ The information has been obtained from sources considered reliable but we do not guarantee that the foregoing material is accurate or complete. Any opinions are those of Benjamin Derge and not necessarily those of RJFS or Raymond James. Links are being provided for information purposes only. Expressions of opinion are as of this date and are subject to change without notice. Raymond James is not affiliated with and does not endorse, authorize, or sponsor any of the listed websites or their respective sponsors.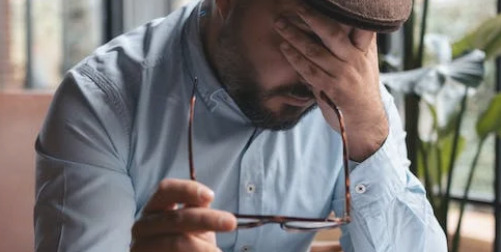 FERDI Bill would fire feds for not paying taxes