First steps Are Being Taken to Reopen Government Agencies and Send Employees Back to The Office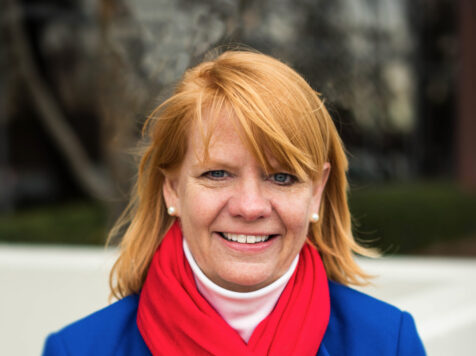 By STWS Advisor, Jennifer Meyer
On Monday, a joint memorandum from OPM and The Office of Management and Budget outlined the initial steps and considerations being taken to "ramp back up government operations to the maximum extent possible."
The 11-page memo stresses the importance of factoring in local conditions of individual states and localities while adhering to the guidelines set forth in the National Opening Up America Again document released by the White House and CDC on April 16th. Items of note in the National document include-
Gating criteria – this is the first hurdle to pass before proceeding to a phased opening. It includes a 14-day downward trend requirement and stipulates that local hospitals must have the capacity to treat all patients without crisis care. In addition, jurisdictions must have a robust healthcare worker testing program and plan in place.
Once gating criteria are met- state and regional leaders are authorized to begin the 3-phase process of re-opening outlined in the National document.
Monday's federal employee memo gives agencies the responsibility to coordinate with OMB and OPM as decisions are made to coordinate consistent regional operational decisions where practical. There is a continued emphasis on allowing flexibility with telework at the discretion of agency heads. Special mention is given to allowing flexibility to workers who are considered "high risk" as well as to those who have childcare and transportation needs.
The memo also outlines the authority of agencies to consider new work arrangements for the immediate future- for example- by creating cohorts or teams with alternating schedules in the office. This would help to facilitate the continuation of social distancing practices.
Finally, special note is made to entities such as National Parks and Post Offices as well as service entities, such as Social Security offices, Small Business administration offices and VA Medical centers. The memo indicates that "agencies must prioritize capacity building for those services that are the most public-facing as well as those critical to implementing COVID-19 response efforts to help the nations recovery." In other words, if you are an employee in one of these public facing agencies- you should be ready to get back to the office sooner rather than later, particularly if you are in a geographic area that meets the requirements for phasing in the Re-opening of America.
**Written by Jennifer Meyer, Financial Planner. The information has been obtained from sources considered reliable but we do not guarantee that the foregoing material is accurate or complete. Any opinions are those of Jennifer Meyer and not necessarily those of RJFS or Raymond James. Any information is not a complete summary or statement of all available data necessary for making an investment decision and does not constitute a recommendation. Investing involves risk and you may incur a profit or loss regardless of strategy suggested. Every investor's situation is unique and you should consider your investment goals, risk tolerance, and time horizon before making any investment or financial decision. Prior to making an investment decision, please consult with your financial advisor about your individual situation. While we are familiar with the tax provisions of the issues presented herein, as Financial Advisors of RJFS, we are not qualified to render advice on tax or legal matters. You should discuss tax or legal matters with the appropriate professional.**

Reopen Government Agencies