Federal employees, start the year out right! 2023 COLA, Federal Pay Raise, TSP Contribution information, and more!
Happy 2023! Here's a quick look at important information for Federal Employees-
For Social Security recipients and CSRS annuitants: 8.7%
For FERS annuitants: 7.7%
Don't forget to check out our no-cost webinar series on Federal Employee Retirement Benefits and Financial Planning:
The General Scale "across-the-board" Increase: 4.1% - finalized via an executive order signed by Biden on December 28th.
Average federal raise, when factoring in locality pay: 4.6%
2023 TSP Contribution Limits
Annual contribution limit for TSP: $22,500
Additional "Catch-up" contribution amount for those age 50 or older: $7500
FEHB, Medicare B, and FEDVIP
Average increase of FEHB premiums: +7.2%
Decrease of Medicare B premiums: -3%
Average increase of Dental Coverage premiums: +0.21%
Average increase of Vision Coverage premiums: +0.41%
Here's to having a Great 2023!
**Written by Benjamin Derge, Financial Planner. The information has been obtained from sources considered reliable but we do not guarantee that the foregoing material is accurate or complete. Any opinions are those of Benjamin Derge and not necessarily those of RJFS or Raymond James. Links are being provided for information purposes only. Expressions of opinion are as of this date and are subject to change without notice. Raymond James is not affiliated with and does not endorse, authorize, or sponsor any of the listed websites or their respective sponsors.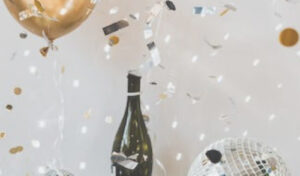 HAPPY NEW YEAR! 2023 COLA, Federal Pay Raise, and More