A look at the Chief Information Officer (CIO) of OPM's plan to tackle the long-overdue issue of digitizing retirement services.
When a federal employee applies for retirement, it requires mailing a paper packet to the OPM facility at Iron Mountain in Boyers, PA. The process that the printed-out documents go through has been practically unchanged since about 1977. Despite costly attempts at digitizing the system in the 1980s and early 2000s, no information technology contractor or CIO could design a system that could handle both the large amount of incoming retirement claims, and the intricacies that are involved with each step.
Are you prepared for your federal retirement? Check out our complimentary webinar series:
As of the end of March 2023, the number of unprocessed retirement claims pending at OPM's underground facility sat around 23,000 – which is good by their standards. The inventory of retirement claims in OPM's backlog was over 60,000 at its highest point in 2012. However, a system that didn't require a truck to deliver paper packets on a daily basis to a underground bunker for manual handling would clearly speed things up and cause the backlog numbers to shrink.
The Most Recent Modernization Attempt
OPM's current CIO, Guy Cavallo, appears to be tackling the issue with a different approach than his predecessors. In stead of trying to switch everything to a new system "all at once," the new strategic plan will be addressing issues piece-by-piece while limiting disruptions to other components involved in processing a federal retirement claim. The idea is to gradually move toward more centralized management via a cloud-based system.
The modernization of retirement services at OPM has been segmented into three main parts: an overall strategic plan, a strategy to move data that is already in the system, and an "IT strategy" that will made public soon. Cavallo did share that part of the IT strategy will involve Chat Bots that can handle basic questions like a potential retiree's claim status, or if approved, the amount of their first pension check. This would potentially relieve overburdened call center representatives.
Other than improving customer service and moving to a cloud-based platform, the current modernization effort underway aims to improve user experience on the OPM website, comply with Cybersecurity recommendations, and ensure the move to more modern system remains in an affordable range.
----
Until Next Time,

**Written by Benjamin Derge, Financial Planner, ChFEBC℠ The information has been obtained from sources considered reliable but we do not guarantee that the foregoing material is accurate or complete. Any opinions are those of Benjamin Derge and not necessarily those of RJFS or Raymond James. Links are being provided for information purposes only. Expressions of opinion are as of this date and are subject to change without notice. Raymond James is not affiliated with and does not endorse, authorize, or sponsor any of the listed websites or their respective sponsors.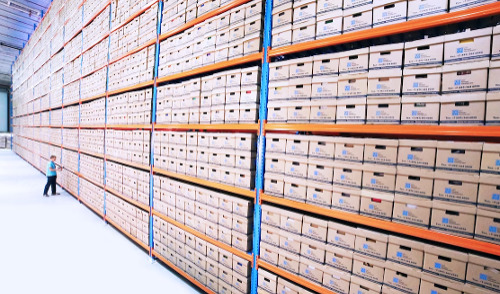 OPM Retirement Services Modernization