The first week of May is when local, state, and federal public servants are celebrated.
One of the issues that federal employees may have with their day-to-day work is that it can be difficult at times to see the larger impact the job has on the country as a whole. Bogged down in daily tasks, it can be easy to forget that no matter how overlooked a government worker can feel at times, the role they play in keeping our governmental bodies in operation is extremely vital. Especially when the stigma of some federal jobs is often associated with the negative connotations of bureaucracy, it can be hard to sense the immense gratitude that the country holds for these workers.
One thing I'm sure a lot of feds are hearing this week is that there is a vast array of occupations that compose the federal workforce. Whether it be a NASA scientist on the frontlines of scientific breakthroughs, or a FEMA reservist worker helping first responders on the frontlines of natural disasters, or any other job in government- from FDA researchers to VA nurses to USPS mail carriers- the work put in by these public servants is crucial to operating the country, and at Serving Those Who Serve- we see you, appreciate you, and want to thank you for your service.
Public Service Recognition Week
The first week of May was designated as PSRW (public service recognition week) in 1985 by President Ronald Reagan. This week, President Joe Biden made a public speech thanking the country's government employees, and the "sammies" finalists were announced. Like the Oscars for Feds, the "sammies" (short for "Samuel J Heyman" Service to America Medals) recognize federal employees in categories such as "management excellence" and "emerging leaders."
There are sponsored events throughout the country celebrating all levels of public employees- local, State, and Federal. Appreciation from citizens can be seen on social media sites – check out the hashtag #PSRW on Twitter or Instagram. Kids can even participate in appreciating our feds by completing this word search or coloring this "thank-you" page.
Did you know as a fed, you get access to various discounts and offers? Hotels, phone services, auto insurance, and other discounts are available to you – check out some of them here.
And if you need help understanding your federal benefits, attend one of our complimentary webinars hosted by Ed Zurndorfer. It's never too early to start planning for a prosperous federal retirement. Click here to see the webinar schedule.
--
Until Next Time,

**Written by Benjamin Derge, Financial Planner, ChFEBC℠ The information has been obtained from sources considered reliable but we do not guarantee that the foregoing material is accurate or complete. Any opinions are those of Benjamin Derge and not necessarily those of RJFS or Raymond James. Links are being provided for information purposes only. Expressions of opinion are as of this date and are subject to change without notice. Raymond James is not affiliated with and does not endorse, authorize, or sponsor any of the listed websites or their respective sponsors.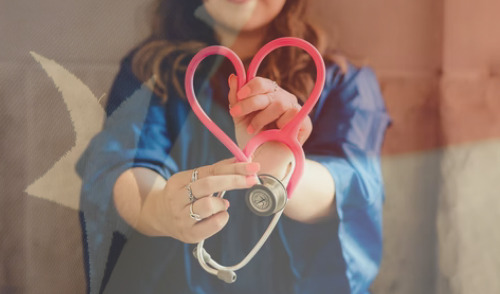 Public Service Recognition Week