Celebrating the end of the year with the top 5 most-read articles of 2022 by Ed Zurndorfer!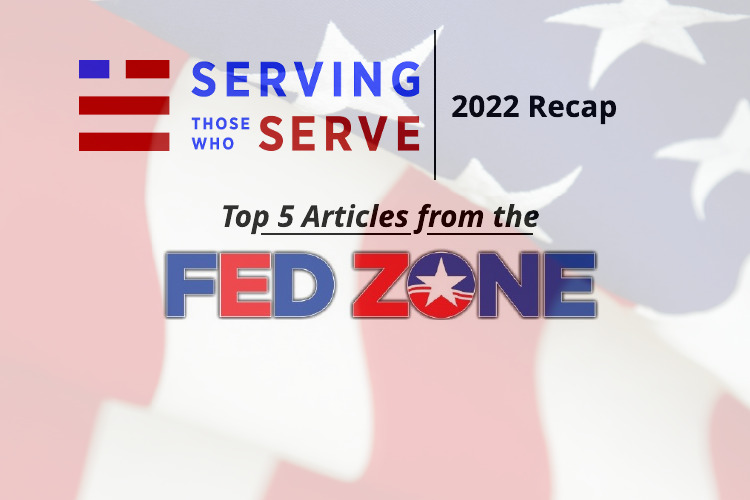 Start the new year off right – properly prepare for retirement with our no-cost webinar series:
Ed's four-part in-depth overview of your TSP withdraw options. This first article focuses on installment payments and how to request withdrawals.
Explaining the Rules Regarding Eligibility for and Computation of the FERS Retiree Annuity Supplement.
OPM has announced 8.7% COLA for CSRS, meaning 7.7% COLA for FERS annuitants.
Understanding the Special Retirement Provisions Under FERS for Law Enforcement Officers, Air Traffic Controllers, and Firefighters – parts 1 and 2.
Ed explains how New IRS Life Expectancy Tables Reflecting Longer Life Expectancies, which took Effect Jan. 1, 2022, will help you keep more money in retirement accounts.
Edward A. Zurndorfer is a Certified Financial Planner, Chartered Life Underwriter, Chartered Financial Consultant, Chartered Federal Employee Benefits Consultant, Certified Employees Benefits Specialist and IRS Enrolled Agent in Silver Spring, MD. Tax planning, Federal employee benefits, retirement and insurance consulting services offered through EZ Accounting and Financial Services, and EZ Federal Benefits Seminars, located at 833 Bromley Street - Suite A, Silver Spring, MD 20902-3019 and telephone number 301-681-1652. Raymond James is not affiliated with and does not endorse the opinions or services of Edward A. Zurndorfer or EZ Accounting and Financial Services. The information has been obtained from sources considered to be reliable, but we do not guarantee that the foregoing material is accurate or complete. While the employees of Serving Those Who Serve are familiar with the tax provisions of the issues presented herein, as Financial Advisors of RJFS, we are not qualified to render advice on tax or legal matters. You should discuss tax or legal matters with the appropriate professional.