Celebrating the end of the year with the top 5 quizzes of 2022 with the most submissions!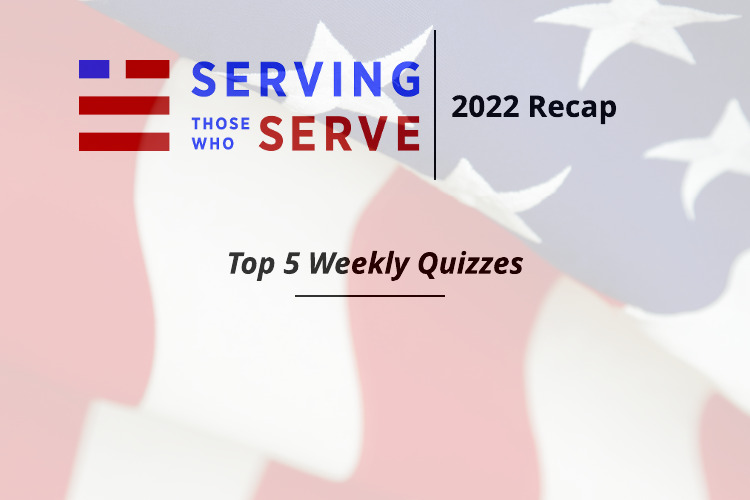 Start the new year off right – properly prepare for retirement with our no-cost webinar series:
On Roth Conversions, TSP Performance, and Mandatory Retirement Ages. 
This quiz goes over federal retirement, state taxes, and the 2023 COLA.
A quiz about TSP, Life Insurance, and Special Retirement Provisions.
On TSP, Long-Term Care Insurance, and FERS Retirement Choices.
The 5th quiz we made this year was about the FERS Special Retirement Supplement, Cost-of-Living Adjustments, and withdrawing from the TSP.
**Written by Benjamin Derge, Financial Planner, ChFEBC℠ The information has been obtained from sources considered reliable but we do not guarantee that the foregoing material is accurate or complete. Any opinions are those of Benjamin Derge and not necessarily those of RJFS or Raymond James. Links are being provided for information purposes only. Expressions of opinion are as of this date and are subject to change without notice. Raymond James is not affiliated with and does not endorse, authorize, or sponsor any of the listed websites or their respective sponsors.
Serving Those Who Serve's Weekly Quizzes