The politicization of the TSP continues. Six senators urge TSP board to delay the new mutual fund window in the TSP, and suggest opening a new window that doesn't include Chinese investments.
Have Questions? Sign Up for Our No-Obligation TSP Webinar, Hosted by Ed Zurndorfer:
The availability of the new mutual fund window in the TSP did not come easily. In fact, it took almost seven years to implement the new investment options. Yet less than a week before the window was set to open, six Republican Senators penned a letter to the Federal Retirement Thrift Investment Board (FRTIB), requesting that the window's opening be delayed an extra month so all of the mutual funds within the window (and there are 5000 of them) can be reviewed to see if they contain international investments in Chinese corporations. The six Senators, led by Marco Rubio, want such funds excluded. The letter suggested delaying the new window, which just opened up on June 1st, so a new mutual fund window could be opened on July 1st. Seeing how the window took seven years to become realized, remodifying in just a month would be a highly unlikely endeavor.
It does not appear that the TSP is going to give in to these demands. For one, all international investments in the US have to be approved by the Treasury Department's Office of Foreign Assets Control (OFAC). This means no American citizen, whether they're a TSP participant or not, can invest in a foreign company if it hasn't been vetted and approved by OFAC. The TSP also publicly noted that the new TSP mutual fund window is not mandatory. Not only is access to the window voluntary, but each individual fund that a TSP participant chooses to invest in is of that individual's own accord. No one is being forced or deceived into investing in Chinese corporations, because all the mutual funds available within the window that contain such international stocks are required to make this information public to potential investors.
In 2020, Senator Marco Rubio successfully stopped the TSP's I-Fund from switching to a new index that contained Chinese investments. In fact, all of the FRTIB nominees have committed to not implementing the switch to the new international index proposed for the I-fund. However, those who work in the private sector have 401(k) accounts that are allowed to invest in international mutual funds that contain Chinese investments, so why should the TSP be any different?
When it comes to the TSP offering investment options that include Chinese corporations, it seems the FRTIB has conceded (at least for now), regarding the market index that the I-fund tracks. But when it comes to the international mutual funds available via the new TSP window, it does not appear that the TSP or FRTIB are going to give in to similar demands from Congress.
Attend our latest Complimentary TSP Webinar, hosted by Ed Zurndorfer. REGISTER HERE
--
Until Next Time,

**Written by Benjamin Derge, Financial Planner, ChFEBC℠ The information has been obtained from sources considered reliable but we do not guarantee that the foregoing material is accurate or complete. Any opinions are those of Benjamin Derge and not necessarily those of RJFS or Raymond James. Links are being provided for information purposes only. Expressions of opinion are as of this date and are subject to change without notice. Raymond James is not affiliated with and does not endorse, authorize, or sponsor any of the listed websites or their respective sponsors.
The Thrift Savings Plan (TSP) is a retirement savings and investment plan for Federal employees and members of the uniformed services, including the Ready Reserve. The TSP is a defined contribution plan, meaning that the retirement income you receive from your TSP account will depend on how much you (and your agency or service, if you're eligible to receive agency or service contributions) put into your account during your working years and the earnings accumulated over that time. The Federal Retirement Thrift Investment Board (FRTIB) administers the TSP.
****Investors should carefully consider the investment objectives, risks, charges and expenses of mutual funds before investing. The prospectus and summary prospectus contains this and other information about mutual funds. The prospectus and summary prospectus is available from your financial advisor and should be read carefully before investing. ****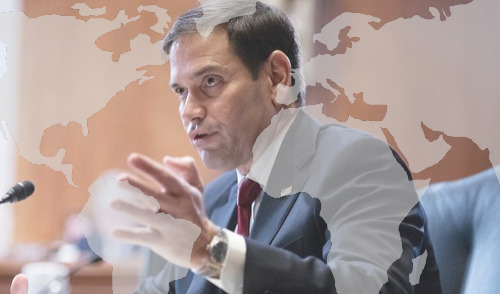 Newly Opened Mutual Fund Window