The American Federation for Government Employees (AFGE) issues legal complaint against the Housing and Urban Development Agency (HUD) over remote work.
Similar to the legal case brought against the Bureau of Fiscal Service (BFS) by the National Treasury Employees Union (NTEU), the AFGE has started the arbitration process against HUD over telework requirements. On behalf of the 5,000 or so HUD employees that the union organization represents, the AFGE alleges that the agency arbitrarily excluded groups from consideration for telework and failed to consider the specific duties, assignments, and functions of those were not allowed to work from home.
---
No-Obligation Webinars on Federal Employee Retirement Benefits:
---
AFGE has gathered numerous samples of remote work applications that were denied and in spaces designated for an elaboration on the decision, it was either blank or lacking sufficient details, like blatant statements such as "your position is not eligible for remote work." Representatives for the AFGE's case concede that a 100% remote work environment is unrealistic for HUD, but also argue that more HUD workers that could telework were determined ineligible by the federal agency without sufficient reasoning. As well, AFGE is quick to point out that HUD has operated successfully over the past 2 years while remote work was in place due to the pandemic. Hiring for the agency even outpaced retirements during the same timeframe. Supporting this, OPM Director Kiran Ahuja stated in 2021 that, regarding federal employees working remotely during the pandemic, "agencies demonstrated they could carry out their  missions effectively."
HUD's Response to Arbitration
Officials for the agency have mostly deflected responsibility onto individual managers, who did make the final determinations regarding recent applications for telework. However, the agency has also defended itself by noting that they've allowed "unprecedented workplace flexibilities" since COVID-19 struck. And most employees were sent notices similar to those involved in the aforementioned legal dispute between NTEU and BFS, where some workers were notified of an upcoming requirement to work on-site in a federal office for at least 2 days per pay-period. HUD officials have also reiterated that there this nothing to stop employees from formally requesting an alternative "Flexiplace" option than the one currently assigned.
--
Until Next Time,

**Written by Benjamin Derge, Financial Planner, ChFEBC℠ The information has been obtained from sources considered reliable but we do not guarantee that the foregoing material is accurate or complete. Any opinions are those of Benjamin Derge and not necessarily those of RJFS or Raymond James. Links are being provided for information purposes only. Expressions of opinion are as of this date and are subject to change without notice. Raymond James is not affiliated with and does not endorse, authorize, or sponsor any of the listed websites or their respective sponsors.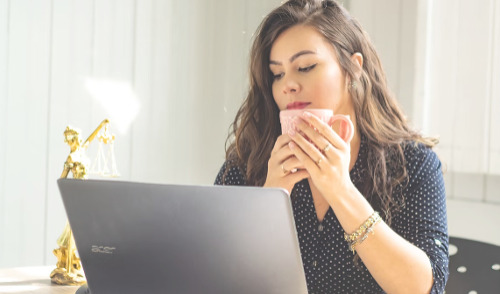 AFGE Legal Dispute with HUD over Telework