A history of mail delivery vehicles, including a look at the "Next Generation Delivery Vehicle" set to debut in 2023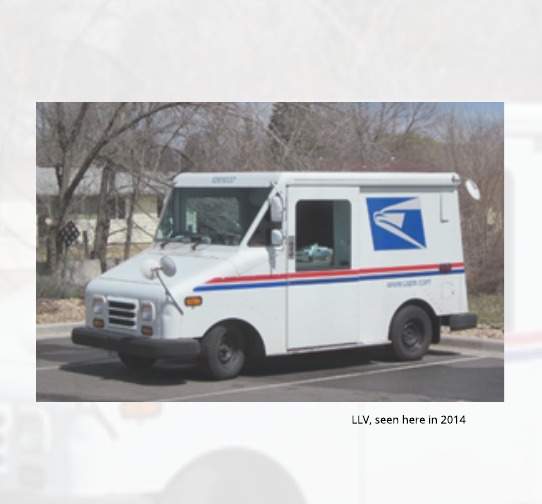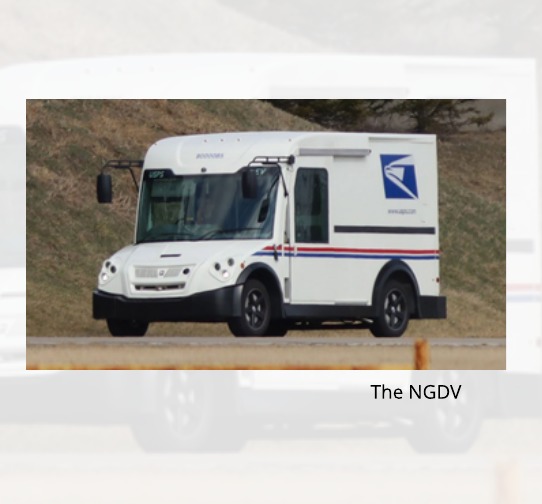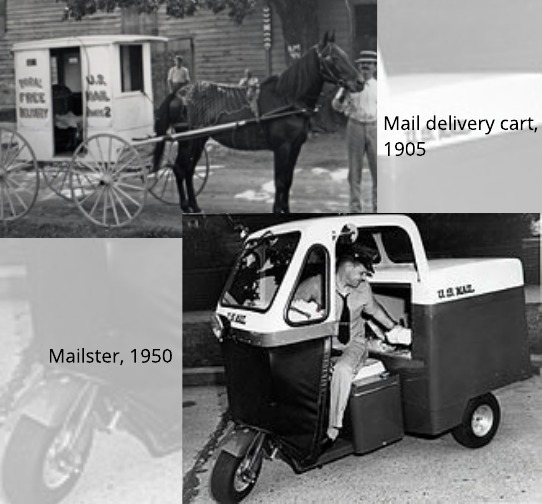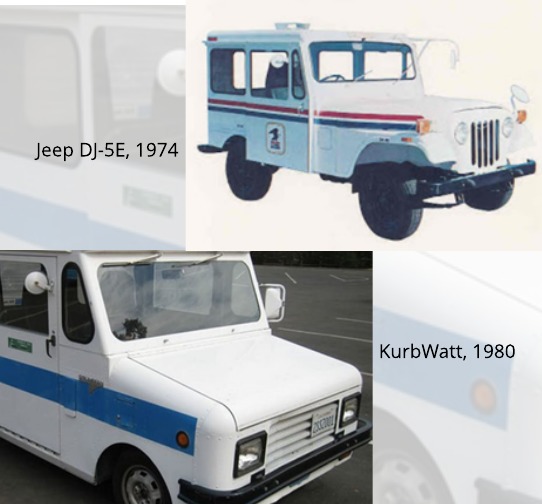 In 1987, when Grumman released the Long-Life Vehicle (LLV), it was a game-changer for the US Postal Service. Despite not having a rearview mirror, airbags, or air-conditioning, its most prized feature was durability. The testament to this trait can be seen in neighborhoods around the country today as these iconic mail delivery vehicles are widely still in use despite the last one being purchased by the US Government in 1994- the same year the company Grumman merged with the Northrop Corporation.
In 2009, over half a billion dollars were spent repairing a large portion of the fleet, but that decade-old fix was just a band-aid. The expected lifecycle of an LLV is 24 years so ever since 2018, these USPS vehicles have been running past their expiration date, with the oldest models doing so as early as 2011. To make matters worse, they're known to burst into flames after accumulating several hundred thousand miles.
Enter the "Next Generation Delivery Vehicle" (NGDV), developed by Oshkosh Defense. A defense contractor was chosen because of their experience with building and maintaining vehicles that have long lifecycles. The new vehicle will have standard safety features like airbags, better navigability, a backup camera, and yes- air conditioning. The USPS' new trucks will also be electric, which means charging stations for the NGDVs will be constructed, but these vehicles are designed to "last forever," and this includes the ability to convert the vehicle from gas to electric battery-powered. After a series of configurations and safety tests, the NGDV is expected to be on the road in 2023.
A History of USPS Vehicles
Before 1955, how mail was delivered varied wildly. There were motorcycles, cars, trucks, and some cities were still using horse-drawn carriages up to this point. Miami started using three-wheeled scooters called "Mailsters" in 1950 but they were prone to tip over on tight turns. Then, the Jeep DJ models became the first standard, country-wide USPS vehicle. They featured sliding doors and marked the first time carriers were able to drive on the right-hand side. Durability was not their strongest attribute, though. The fleets were replaced on an average of every six years. Thus, there were several models, including the first electric delivery car in 1974- the Jeep DJ-5E. 352 of these were purchased and used by the USPS in cities with high air pollution. Their top speed was 33 mph and could go this speed for about 30 miles, with 20% battery to spare afterward. Other electric models had been experimented with, too. One example is the Grumman KurbWatt, bought by the USPS in response to the 1979 energy crisis. Only 50 were ever made, 40 of which to be utilized by the Postal Service from 1980-1992, when use was discontinued due to the high cost of the batteries.
In response to increasing mail volume in the 1980s, the LLV was designed to not just be ultra-durable, but able to hold a larger capacity of mail. Similarly, the upcoming NGDVs have been built to hold more packages, but have less space for standard mail because the country's mail volume has been drastically falling in the past decade.
-
Until Next Time,

**Written by Benjamin Derge, Financial Planner. The information has been obtained from sources considered reliable but we do not guarantee that the foregoing material is accurate or complete. Any opinions are those of Benjamin Derge and not necessarily those of RJFS or Raymond James. Links are being provided for information purposes only. Expressions of opinion are as of this date and are subject to change without notice. Raymond James is not affiliated with and does not endorse, authorize, or sponsor any of the listed websites or their respective sponsors.