Biden's vaccine mandate is held up in Federal Court. Federal employees have until November 22nd to either request an exemption or to be fully vaccinated. January 4th is the deadline for Federal Contractors.
The President signed an executive order on September 9th that instructed agencies to start preparing for a mandatory vaccine policy in federal agencies. The deadline for feds to be fully inoculated against COVID-19, for both full-time and part-time workers, is November 22nd. If a federal worker has not met the vaccination requirements by this date, they are not immediately dismissed from their position. At first, these federal employees are given five days to start a counseling session which will help them start the process of getting the vaccine. Should the counseling be refused, a 14 day suspension will most likely be issued before they eventually lose their job. For unvaccinated feds who have requested a religious or medical exemption, they're allowed to continue working as long as their exemption request is pending. This has led to thousands of federal employees filing exemption requests in November. The American Federation for Government Employees (AFGE) requested the deadline be pushed to a later date, which was what happened regarding the deadline laid out for employees of government contractors, having been changed from December 8th to January 4th. AFGE's request was denied.
Federal Judge Upholds Executive Order
After 18 civil service employees and 2 military members sued over the legality of the Executive Order, the US District Court for Washington, DC upheld the mandate on November 8th. The judge decided that the damage done to unvaccinated employees through disciplinary measures did not outweigh the potential harm to be inflicted on the public from the prolonged spread of the COVID-19 pandemic. The judge also affirmed that the mandate for workers who permanently telework is still justifiable as these workers "do not live in a vacuum."
For unvaccinated Feds who are considering leaving their position in the government, their options depend on their retirement eligibility. If eligible for retirement, some feds are free to retire if they don't want to get the vaccine. If under an eligible retirement age, as long as the employees have at least five years of service, these feds can choose a deferred retirement. This decision should not be made lightly, though, as there are many things to consider when choosing to defer retirement. The biggest drawback, when compared to other types of retirement, is the inability to re-enroll in health benefits (FEHB) when collecting their pension.
Without five years of service, leaving the federal government will entail sacrificing the government contributions to the pension and TSP account. And all workers who leave because of the mandate probably won't be able to collect unemployment benefits. The ability to claim unemployment benefits is dependent on state laws, but most states won't view leaving a job due to noncompliance as a situation that qualifies for an unemployment check. Because religious and medical exemptions are available for those with reasonable objections to receiving a vaccination, all other arguments are not deemed more important than the public's safety, and the public's ability to safely access government services, which are provided by hard-working feds.
Of the federal sectors, intelligence and law enforcement agencies have the lowest vaccination rates. This has raised some alarm, mostly from Republican congressmen, about the impact this may have on national security. A recent report stated the majority of these agencies show 80% or less of their staff are fully vaccinated, with some agencies around just 60%. Federal agencies operating in other sectors have an average of over 90% per agency. One of the concerns regarding employees who work close to matters of national security is that such positions are hard to fill normally due to stringent requirements, especially when it comes to security clearance. If numerous jobs are vacated due to refusal to comply with the mandate, the problem would only be exasperated, negatively impacting the country's defense.
The CIA has one of the highest rates of vaccinated employees, with a reported 97% of their approximately 21,500 workers. However, this still means over 500 feds employed by the CIA have not met the requirements mandated by the executive order. This only adds to headaches the CIA has already been dealing with regarding recruitment and compromised security. In October it was revealed that international spy networks are vulnerable due to a higher risk of informants being uncovered and killed in countries like China, Iran, and Pakistan. The agency has been criticized recently for placing its agents' recruitment efforts over the proper protection of foreign intelligence sources.
---
Until Next Time,

**Written by Benjamin Derge, Financial Planner, ChFEBC℠. The information has been obtained from sources considered reliable but we do not guarantee that the foregoing material is accurate or complete. Any opinions are those of Benjamin Derge and not necessarily those of RJFS or Raymond James. Links are being provided for information purposes only. Expressions of opinion are as of this date and are subject to change without notice. Raymond James is not affiliated with and does not endorse, authorize, or sponsor any of the listed websites or their respective sponsors.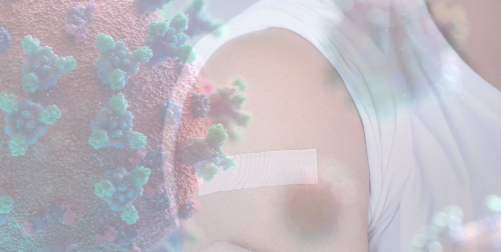 Vaccine Mandate for Federal Employees