2020 Cybersecurity breach of Federal Agencies causes Biden Administration to focus heavily on cyber-threats.
SolarWinds is a US government contractor that supplies I.T. software to several federal agencies. In the spring of 2020, while the globe was attacked with a biological virus, hackers had infiltrated SolarWinds' systems and infested the company's software with a computer virus. Although the hackers broke into SolarWinds' systems in September of 2019, what they did was input a virus that was deployed to other systems when the company's software update was released on March 20, 2020. When users updated this new version of the software, including Federal Employees using the computer program for work, spyware was also installed and that is how it spread to other networks. 10 federal agencies have confirmed their servers were hit with the cyberattack, including the Department of Treasury. 198 total organizations were impacted, most of which were in the private sector, like Cisco Systems and Intel, for example, which were two of the targeted companies. A private cybersecurity firm entitled FireEye was the first US entity to notice the breach, on December 11, 2020 and they were the ones to notify the US Government. On January 5, 2021, the FBI and NSA released a public statement confirming that the cyberthreats were most likely of Russian origins.
Biden Administration's Security Picks
In response to the prolonged cyberattack, President Joe Biden has picked a handful of military leaders, who have identified the nation's cybersecurity as a top concern.
-Ann Neuberger who worked for the NSA as the director of cybersecurity, has been named to the National Security Council as the Deputy National Security Advisor for Cyber and Emerging Technology. She will lead the investigation into the SolarWinds incident.
-Lloyd Austin, a retired Army General, was confirmed as the new Defense Secretary on January 22nd. He has pushed for proactive measures of international cyberthreats, calling them "malicious cyber campaigns to erode U.S. military advantages."
-Avril Haines, the recently confirmed Director of National Intelligence, was the US Deputy National Security Advisor in the final months of the Obama presidency. Before that, she worked at CIA to implement new cybersecurity procedures.
-Kathleen Hicks, the new US Deputy Secretary of Defense, led national security research projects earlier in her career. She recently remarked that the US Government should have better-developed systems for providing warnings and indicators for the presence of hacks like the one that occurred at SolarWinds.
-
Until Next Time,

**Written by Benjamin Derge, Financial Planner. The information has been obtained from sources considered reliable but we do not guarantee that the foregoing material is accurate or complete. Any opinions are those of Benjamin Derge and not necessarily those of RJFS or Raymond James. Links are being provided for information purposes only. Expressions of opinion are as of this date and are subject to change without notice. Raymond James is not affiliated with and does not endorse, authorize, or sponsor any of the listed websites or their respective sponsors.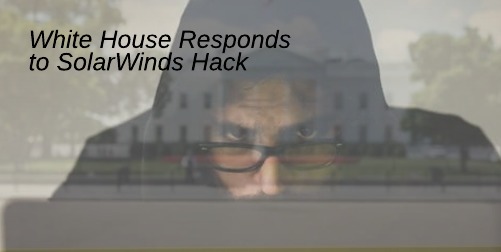 Cybersecurity Response to Russian Hack