Nicknamed "cyber-warriors," US Air Force cybersecurity team switches to the newest military branch, the Space Force.
The US Air Force has recently become a leader and model for how to conduct cybersecurity operations within the government. A critical aspect of their strategy involves leaving the more important jobs of monitoring and responding to cyber-threats to federal employees within the military branch, and the other more menial technological tasks to I.T. contractors. With this expertise in mind, a group of Air Force cybersecurity personnel have been transitioned to the newly installed branch of the US military- the Space Force. As reported last summer, approximately 130 officers and 1000 other staff members were involved in the transition.
The Space Force is not involved in the US Cyber Command even though all other militaristic branches are. It is instead focused solely on two main areas:
-Protecting space systems, both satellites in orbit and communication terminals on the ground, as part of the mission directive of Space Delta 6.
-And providing assistance to an assortment of assignments carried out by the US Air Force.
The newly acquired cyber warriors, as they've been occasionally called, are known to have a deep understanding of the cyber realms involved in outer space; therefore, they will be able to assist in defending the 'critical domain' where cyber threats would be most disruptive regarding technological objects in the Earth's orbit.
-
Until Next Time,

**Written by Benjamin Derge, Financial Planner. The information has been obtained from sources considered reliable but we do not guarantee that the foregoing material is accurate or complete. Any opinions are those of Benjamin Derge and not necessarily those of RJFS or Raymond James. Links are being provided for information purposes only. Expressions of opinion are as of this date and are subject to change without notice. Raymond James is not affiliated with and does not endorse, authorize, or sponsor any of the listed websites or their respective sponsors.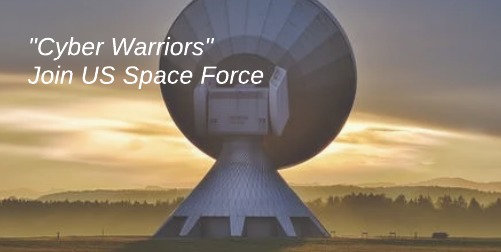 Cyber Personnel Transition