The Federal Employee Health Benefits (FEHB) program – here's a list of fast facts that you should keep in mind.
Learn how to get the most out of your FEHB and Medicare benefits! Attend our next no-cost webinar on FEHB/Medicare -
1. What is the FEHB Program?
The Federal Employee Health Benefits (FEHB) program was started in 1960 with 28 distinct plans, 15 of which were available in the Washington, DC area. Today, there are roughly 270 health insurance plans available, with at least 20 different ones for each federal employee to choose from. Because there are so many options, it is hard to advise a broad group on which is the best plan because it really depends on the individual, case-by-case. The FEHB program is the largest employer-sponsored group health insurance program in the world. It currently covers around 8 million federal employees and retirees, plus their family members and former spouses.
For Federal Employees, there are two main types of health insurance plans – national and HMO (Health Maintenance Organization). The national types come in four different varieties- PPO (Preferred Provider Organization), FFS (fee-for-service plans), HDHP (high-deductible health plan), and CDHP (consumer-driven health plan). For HMO plans, most of your covered medical services have to be within the same health organization although some have POS (point-of-service) benefits that cover some out-of-network services. With an FFS, HDHP, or CDHP health plan, there is typically a larger selection of available health providers to choose from, both nationally and locally. PPOs on the other hand usually little to no coverage for out-of-network providers. FEHB participants can change their plans once per year during open season, which takes place from mid-November to the beginning of December each year. This is also when FEDVIP (Federal Employee Dental and Vision Insurance Programs) coverage can be adjusted.
A Health Savings Account (HSA) or a Health Care Flexible Spending Account (HCFSA) can both be useful when it comes to managing medical expenses. FEHB participants are not allowed to have both at the same time and an HSA can only be opened if the person covered by an FEHB plan pay into an HDHP. An individual also can't open an HSA if they receive any part of Medicare, have access to non-HDHP coverage through other medical insurance, or are a dependent on someone else's federal tax return. Both have their advantages and the money can only be used to cover qualifying medical costs, but the biggest difference between an HSA and an HCFSA is that money put in an HCFSA is use-it-or-lose-it and money in an HSA stays the property of the account owner and can be given to a beneficiary upon death. Only a portion of one's HCFSA balance ($570 in 2023) can be carried over at the end of the year, but there are a lot more eligible expenses with an HCFSA, such as massages and childcare.
4. Medicare B Reimbursements
Medicare part B provides coverage for ambulance services, some prescriptions, mental health needs, and durable medical equipment like canes and crutches. Because participation in Medicare B can lower the costs paid by an FEHB plan provider, some FEHB plans will persuade eligible members to attain Medicare B by offering partial reimbursements of their part B premiums. While a lot of the health plans that offer this feature are HDHP, which are not ideal for most people aged 65 or older, a growing number of other plan types are offering this reimbursement, too, usually capped at about $125/month or $600/year.
Dependents who are not completely disabled are eligible for medical coverage a federal employee or retirees' FEHB plan until they reach age 26. This is why there are Self-Only plans, Self plus One plans (for a fed and one dependent or their spouse), and family plans. Also, it is important to remember that FEHB coverage is only available to retirees and their spouses if they were enrolled continuously for the five years before retiring. There are exceptions, and certain types of service breaks that are allowed during those five years, but this eligibility rule is the standard for most situations.
If you'd like to dive into more detail about FEHB and Medicare, check out this page. On that page, you can also register for the next FEHB webinar with Ed Zurndorfer. It's never too early (or too late) to learn about your federal benefits and start making a plan! For an even deeper dive into your retirement planning as a federal employee, check out our entire (no-cost) webinar series.
----
Until Next Time,

**Written by Benjamin Derge, Financial Planner, ChFEBC℠ The information has been obtained from sources considered reliable but we do not guarantee that the foregoing material is accurate or complete. Any opinions are those of Benjamin Derge and not necessarily those of RJFS or Raymond James. Links are being provided for information purposes only. Expressions of opinion are as of this date and are subject to change without notice. Raymond James is not affiliated with and does not endorse, authorize, or sponsor any of the listed websites or their respective sponsors.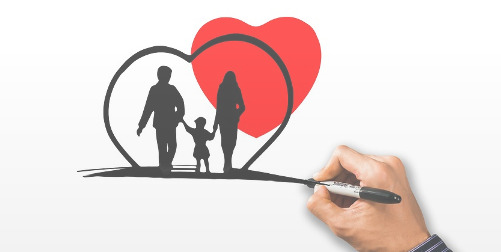 Important Facts about FEHB