From All of Us At STWS- Happy Thanksgiving!
Here are some fun facts about the National Holiday:
From the colonial days to the Civil War era, the Thanksgiving holiday in the U.S. was celebrated on different days depending on the state. Back then, the holiday relied much more on an actual harvest. 
By the middle of the 19th century, most states had replaced "Evacuation Day" (a holiday celebrating the British exit – the first Brexit, if you will – from the United States in 1783) with Thanksgiving. "Evacuation Day" was celebrated on November 25th- most states started celebrating Thanksgiving on the last Thursday of the 11th month.
In 1863, Abraham Lincoln made the feast into a National holiday- also making it a Federal holiday. The official date of Thanksgiving was changed to "the last Thursday in November." Because of the Civil War, however, this didn't become an actuality until the mid-1870s.
In October of 1939, F.D. Roosevelt changed the national holiday from officially on the "last Thursday of November" to the "second-to-last Thursday." He did this for 'business reasons.' Then, two years and two months later, Congress officially modified the holiday to change from "the second-to-last Thursday" to "the fourth Thursday."
Therefore, since 1941, Thanksgiving has been observed on the fourth Thursday of November in the US.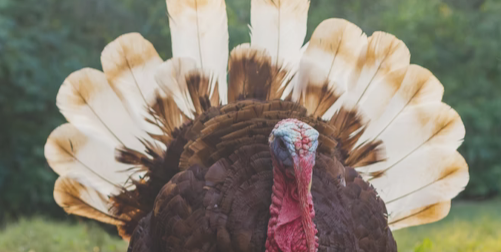 **Written by Benjamin Derge, Financial Planner. The information has been obtained from sources considered reliable but we do not guarantee that the foregoing material is accurate or complete. Any opinions are those of Benjamin Derge and not necessarily those of RJFS or Raymond James. Links are being provided for information purposes only. Expressions of opinion are as of this date and are subject to change without notice. Raymond James is not affiliated with and does not endorse, authorize, or sponsor any of the listed websites or their respective sponsors.