Vaccine mandate repealed by White House and approach to remote work has shifted, but is the pandemic finally over? According to World Health Organization (WHO), no.
Last week, the vaccine mandate for the federal workforce was put to an end. Although the outcomes of pending legal battles regarding the vaccination requirement are technically still pending, the mandate put in place by executive order 14042 has been rescinded. The requirement for a COVID-19 vaccine was applicable to federal employees, contractors, and international air travelers since November 2021, but punitive measures related to the vaccination requirement had been paused by federal judges. In February of last year, the courts upheld this ruling, which left the mandate unenforceable. With a reported 98% of federal workers having received a COVID-19 shot, in conjunction with a 95% drop in COVID-related deaths since January 2021, it appears the White House has decided not to fight for the rule to remain. It should be noted, however, that agency-specific vaccine mandates are still in effect for employees of NIH, IHS, and the VA.
Are you a federal employee? Check out our no-cost webinars on your benefits and retirement planning:
In a similar vein, the Biden administration also officially ended both the country's public health emergency status and the national state of emergency. All of this went into effect at the end of the day on May 11th. OPM's operating status regarding telework for federal employees, which was effective since March 2020, also ceased last week, suggesting a return to pre-pandemic normalcy. So, based of this response by the federal government, does this mean that the coronavirus pandemic is finished? Unfortunately, not quite.
Because a pandemic by definition is global event, it is determined by the WHO, which has at the least admitted the status of the pandemic is in a 'transitionary period.' The number of cases amongst the planet's population is still high, but has fallen drastically since the virus' peak. However, it is also believed that as the viral infection teeters off, reporting, testing, and proper diagnosis of COVID-19 have also dwindled. That being said, the data available shows that, for the week of April 3rd, there were roughly 526,000 cases with less than 10,000 deaths. Compare that to the January 2021 figures, when there were 45 million cases reported in a single week along with around 102,000 deaths.
----
Until Next Time,

**Written by Benjamin Derge, Financial Planner, ChFEBC℠ The information has been obtained from sources considered reliable but we do not guarantee that the foregoing material is accurate or complete. Any opinions are those of Benjamin Derge and not necessarily those of RJFS or Raymond James. Links are being provided for information purposes only. Expressions of opinion are as of this date and are subject to change without notice. Raymond James is not affiliated with and does not endorse, authorize, or sponsor any of the listed websites or their respective sponsors.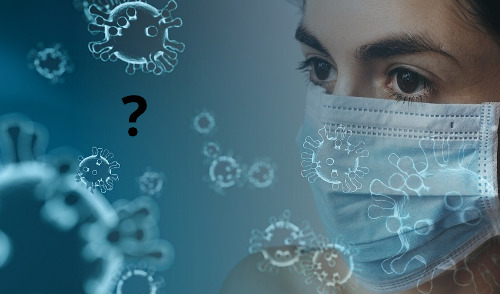 Federal Government - Is the Pandemic Over?