Bill introduced in Congress looks to change cannabis policies while White House memo signals an upcoming increase of on-site work. Also, man pleads guilty to defrauding the VA. 
Here's roundup of some recent news related to federal government and its employees. First, we'll look at the CURE Act, a bipartisan bill that aims to adjust the rules around marijuana use by current feds Then, a memo from White House Chief of Staff signals a shift to a less telework-friendly stance from the Biden administration. Also, a man from Missouri has pled guilty to defrauding the agency of over $100,000.
Introduced by the Democrat Maryland representative Jamie Raskin, the Cannabis Users Restoration of Eligibility (CURE) Act aims to fix hiring and retention rules for the federal workforce. Under current procedures, both current and prior use of marijuana can make potential federal employees ineligible for employment. The bill would remove weed as a disqualifier for federal employment, and also apply to security clearances. Cosponsored by Nancy Mace, a Republican representing South Carolina in Congress, the proposed bill looks to address these "draconian, failed, and obsolete weed policies."
Are you a federal employee? Start planning your retirement today with our no-cost webinars on FERS, the TSP, Financial Planning, and more!
Despite 23 states that have fully legalized cannabis and another 15 states where medical use is allowed, the Federal Government's stance on the substance has not changed since the 1972 Controlled Substances Act, which placed marijuana in the same category as LSD and Heroin. The DEA officially states that marijuana has the "potential for abuse" and the FDA still claims that cannabis has "no medical use."
White House Memo on Remote Work
At the beginning of the year, it appeared that the Biden presidency was hoping to codify remote work policies and was fully supportive of agencies allowing telework at their discretion. In the spring, OPM changed the operating status related to remote work, which had been in place since the onset of the pandemic. Now, more recently, a memo from Jeff Zients, the White House Chief of Staff, indicates the current presidency is shifting towards a position more favorable towards in-person work. Zients wrote that on-site work is "critical" to workplace culture. Although some agencies will be allowed to maintain their remote work procedures, or even remain fully remote, the bulk of federal workers might be looking at more mandatory on-site workdays starting as soon as November. It is believed that pushback from GOP legislators, some agency leaders, and the real estate market is responsible for the Biden administration's shift. A Republican-led House committee recently requested information from 23 agencies related to remote work. The AFGE (American Federation of Government Employees) hopes to locate a "middle-ground" between the two opposing sides.
A 50-year-old veteran from Missouri, Charles Adams, pled guilty to stealing over $106.2K in disability benefits from the Department of Veteran's Affairs (VA). Adams claimed he had limited mobility and was unable to comfortably lift, squat, bend, stand, walk, and sit. Contradicting this, he posted several videos of himself performing strenuous workout routines on Instagram from 2017 to 2018, including one where he uses around 800 pounds for leg-presses. With sentencing scheduled for October, he faces up to 10 years in prison, a fine up to $250k, or both.
----
Until Next Time,

**Written by Benjamin Derge, Financial Planner, ChFEBC℠ The information has been obtained from sources considered reliable but we do not guarantee that the foregoing material is accurate or complete. Any opinions are those of Benjamin Derge and not necessarily those of RJFS or Raymond James. Links are being provided for information purposes only. Expressions of opinion are as of this date and are subject to change without notice. Raymond James is not affiliated with and does not endorse, authorize, or sponsor any of the listed websites or their respective sponsors.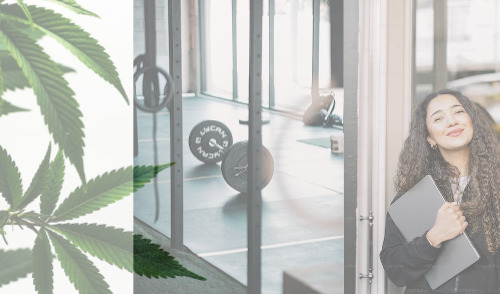 Marijuana and Telework Policies