What we know so far about the upcoming PSHB (Postal Service Health Benefits) program.
In a little over a year, thanks to the Postal Service Reform Act of 2022, USPS employees and retirees who are currently covered by an FEHB (federal employee health benefits) plan will need to start the selection process for a new health insurance plan under the upcoming PSHB program. As for the differences between the two programs, like plan types, costs, and other such information, the details are not yet publicly available. Here's an overview of what we have learned so far.
Are you ready for the upcoming FEHB open season? Attend our FEHB/Medicare webinar, featuring Ed Zurndorfer!
The two biggest takeaways from OPM's guidance about PSHB:
US postal employees, retirees, and family members who are presently eligible for FEHB will lose this eligibility starting January 1, 2025, but will be eligible for PSHB and therefore must switch plans during next year's open season. (Nothing needs to be done during this year's open season, which will be from November 13 to December 11.)
To retain eligibility in the PSHB program post-retirement, individuals must enroll in Medicare part B.
Now, if a US postal worker's spouse is eligible for FEHB separately due to their own employment at another federal agency, the US postal worker is allowed to stay enrolled in FEHB, but only as their spouse's eligible family member.
However, the Medicare part B component could be a game changer for some individuals. If you've been avoiding enrollment in Medicare part B because of a steep enrollment penalty, this might be your chance for rectification. Because of the Medicare part B requirement, there will be a 6-month special enrollment period where qualified individuals will be able to enroll in part B without paying the penalty. (If eligible, these USPS workers and annuitants will receive a notice from OPM before April 1, 2024.)
The new PSHB program will have zero impact on other federal benefits, including FEDVIP, FEGLI, and FLTCIP coverage. The new health insurance program also won't impact flexible spending accounts administered by FSAFEDS.
----
Until Next Time,

**Written by Benjamin Derge, Financial Planner, ChFEBC℠ The information has been obtained from sources considered reliable but we do not guarantee that the foregoing material is accurate or complete. Any opinions are those of Benjamin Derge and not necessarily those of RJFS or Raymond James. Links are being provided for information purposes only. Expressions of opinion are as of this date and are subject to change without notice. Raymond James is not affiliated with and does not endorse, authorize, or sponsor any of the listed websites or their respective sponsors.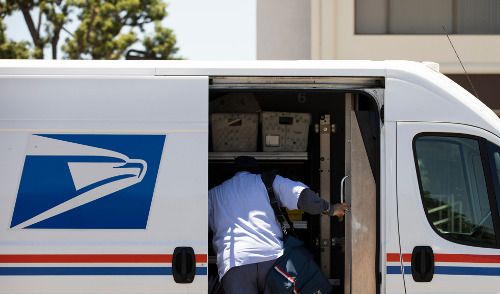 New Health Insurance Program for USPS