Recent word from White House sheds some light on upcoming health insurance options only accessible by USPS workers.
Of the roughly 2.1 million federal workers currently employed by the US Government, about 653,000 of those are USPS employees, meaning USPS manages over 30% - but slightly less than one-third- of the entire civilian workforce of the federal government. Around 136,000 of these are what the US Postal Service calls "non-career" employees. These "non-career" employees are not able to participate in federal programs that are available to the "career" workers. These benefits include FEGLI, TSP, and a FERS- (or CSRS) pension. However, should a position covered under FERS be taken later, this "non-career," or temporary, service can used to boost a FERS annuity similar to how military deposits work.
Are you a postal employee who'd like to learn about their benefits? Attend a no-cost webinar!
Although non-career postal workers don't have full access to the Federal Employee Health Benefits (FEHB) program, USPS does provide a "Health Benefits Plan for Non-Career Employees." Starting in 2025, all career USPS employees will be able to receive health insurance plans that are similarly only available if one is employed at the USPS. Postal workers will still have access to the same FEHB marketplace as other civilian feds at different agencies, just with some options available exclusively to them.
The New Postal Service Health Benefits
On August 29th, the Biden Administration released official guidance regarding the upcoming health benefits options for the postal service. It was announced that the USPS has to create an education program for its employees and retirees about how the exclusive health options will work. (So yes, USPS retirees with an FEHB plan will be able to switch to one of these postal-only health plans.) USPS leaders must also work with OPM to ensure the program is ready by the final months of 2024 – presumably in time for FEHB's annual open season.
FEDVIP (vision and dental plans), FLTCIP (long-term care), FEGLI (life insurance), and flexible spending accounts (FSAs) will not be impacted for those who decide to change to their health coverage to one of these new choices. Besides that, not much is known for certain at this moment. USPS managers and union leaders have been "regularly engaging" to ensure as smooth a transition as possible.
--
Until Next Time,

**Written by Benjamin Derge, Financial Planner, ChFEBC℠ The information has been obtained from sources considered reliable but we do not guarantee that the foregoing material is accurate or complete. Any opinions are those of Benjamin Derge and not necessarily those of RJFS or Raymond James. Links are being provided for information purposes only. Expressions of opinion are as of this date and are subject to change without notice. Raymond James is not affiliated with and does not endorse, authorize, or sponsor any of the listed websites or their respective sponsors.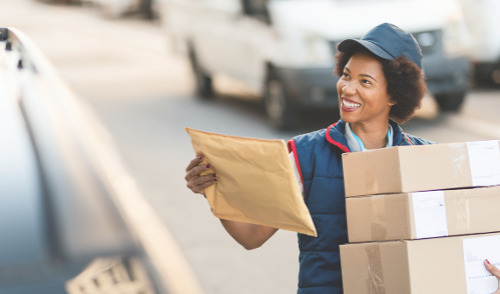 Postal Service Health Plans