It's that time of year again to honor and celebrate the country's public servants, including members of the federal workforce.
The first full week of May is annually designated as Public Service Recognition Week (PSRW). This year it takes place from the 7th to the 13th. Employees who work for the federal, state, or local governments serving the US are admired and honored. This includes the numerous occupations from public school teachers to bus drivers to the various federal jobs. We can thank federal workers for providing innumerable services to the country's citizens, including scientific breakthroughs at NASA, responses to natural disasters from FEMA workers, delivering our mail, and keeping our borders secure.
From all of us at Serving Those Who Serve, we want to thank you for your service and let you know you are vastly appreciated.
Are you a federal employee? Do yourself a favor and check out our no-cost webinars on retirement planning and benefits!
The origins of public service can be traced back to at least 4000 years ago, where it started basically as military service. Julius Caesar famously considered himself to be a public servant. And early Greek and Roman philosophers like Plato and Aristotle are credited with laying the groundwork for public duties in western civilization. As for the US, our government's iteration of public service was conceptualized with the formation of the Constitution in 1787. 84 years later, President Ulysses S. Grant created the first federal civil service system. In the 1920s, the Civil Service Retirement System (CSRS) went into effect. It was replaced by FERS in 1987, which was 2 years after the first PSRW in 1985.
To celebrate the 38th anniversary of public service recognition week, you can show your appreciation and spread the word in several ways – such as tweeting with the hashtag #PSRW or joining an event made to celebrate those who serve the public. Many federal agencies, including NIH, take this time of the year to award individuals who have demonstrated outstanding services for the country.
----
Until Next Time,

**Written by Benjamin Derge, Financial Planner, ChFEBC℠ The information has been obtained from sources considered reliable but we do not guarantee that the foregoing material is accurate or complete. Any opinions are those of Benjamin Derge and not necessarily those of RJFS or Raymond James. Links are being provided for information purposes only. Expressions of opinion are as of this date and are subject to change without notice. Raymond James is not affiliated with and does not endorse, authorize, or sponsor any of the listed websites or their respective sponsors.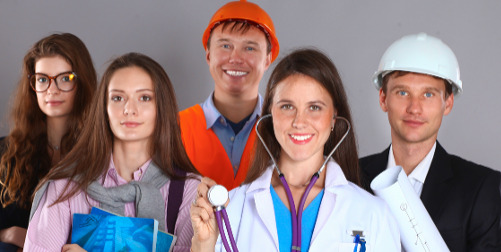 Public Service Recogntion Week 2023