State Department employees who are also veterans now have a hub to access as guide for their post-military career. 
Hired in April, Megan Ilnicky is the manager for a new program recently launched at the State Department. This Veteran Support Program (VSP) is the second type to be started at a federal agency with the first being the CBP (Customs and Border Patrol), a sub-agency of the Department of Homeland Security. Ilnicky is a former Marine who, as the VSP manager, is expected to help veterans, active military personnel, military families, and spouses of servicemembers who either have worked at the State Department, or are newly hired. Her role also includes making formal policy recommendations that will help veterans employed by (or who retired from) the State Department.
Need help with Federal Employee Benefits? Check out our no-obligation webinars:
The origin of the new VSP can be traced back to an information-gathering initiative coined "Talent Care," which sought to discover what Veterans themselves said would be beneficial in understanding and handling their post-military career. The resounding response was a single center, digital or otherwise, that would act as a resource hub for Veterans who are in process of transitioning, or have already transitioned, to a federal career at the agency. The VSP is the agency's answer.
The program is comprised of two main categories, each containing a pair of subcategories. There is a "guidance and support" section along with an "Advocacy and Policy" component. Two main concerns that the VSP helps with are military buybacks and disabled veteran leave – two items that are both time sensitive and can become somewhat complicated, depending on an individual's situation.
20% of State Department employees are veterans, with 11,000 vets working in civilian roles and 13,000 working as part of the foreign service.
--
Until Next Time,

**Written by Benjamin Derge, Financial Planner, ChFEBC℠ The information has been obtained from sources considered reliable but we do not guarantee that the foregoing material is accurate or complete. Any opinions are those of Benjamin Derge and not necessarily those of RJFS or Raymond James. Links are being provided for information purposes only. Expressions of opinion are as of this date and are subject to change without notice. Raymond James is not affiliated with and does not endorse, authorize, or sponsor any of the listed websites or their respective sponsors.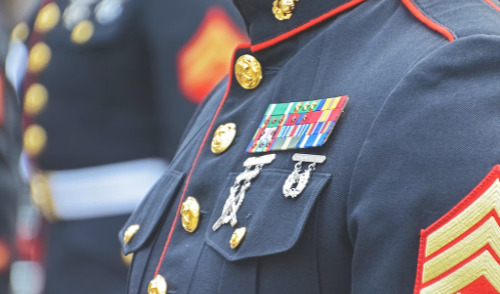 Support Program for Veterans