Recent news from around the federal government: USDA invests in western forests, FDA said to be dragging feet on methanol cigarettes, and more federal workforce telework drama from DC.
Here's another roundup of the week's news pertaining to the US federal government's employees and retirees. In this article, we're reviewing recent events from two of the most prominent agencies, the USDA and the FDA. Then, checking in on the latest drama revolving around remote work – the GOP wants more information about the White House's recent reversal on the issue.
Are you a federal employee? Start planning for retirement with our no-cost webinar series!
USDA Forest Restoration Projects
For the first time in agency history, the USDA made Landscape Scale Restoration grants available directly to federally recognized tribes. The recent announcement details the Department of Agriculture's $961,720 investment in four restoration projects across two western states. Three areas of forest in Montana, and one in Idaho, were selected to be revitalized. Facing threats such as fire, insects, and disease, the targeted locations are comprised of land with varying portions privately owned, and other parts owned by both the state and local tribes.
Back in April of 2022, the FDA imposed a deadline on itself to finalize a rule regarding flavored cigarettes and cigars by the end of August 2023. The rule, which will prohibit the sale of methanol flavored cigarettes and flavored cigars, still has not been finalized as we enter the autumn months. In the US, and average of 480,000 deaths per year are attributed in smoking tobacco and a recent study suggested minors who smoke flavored tobacco products were more likely to become "regular," as opposed to "occasional," smokers. The campaign for Tobacco-Free Kids noted that even when the FDA does finalize the rule, it will need to be reviewed by the Office of Information and Regulatory Affairs, which can take months to approve new policies.
Republican representatives from the House have been against the idea of widespread telework across federal agencies as shown with their SHOW UP bill. Until a memo issued in May by OPM, the Biden Administration had been seen as supportive of remote work for federal employees remaining at levels seen during the height of the pandemic. The main argument in favor of telework revolves around hiring and retention. After a letter from the White House chief of staff was released in August, it appears the President wants to ramp-up on-site work for feds. Now, Congressional representatives Pete Sessions and Lauren Boebert want to know the rationale for the executive branch's recent push for less telework flexibility. A recent letter from Sessions and Boebert requests clarification from the Biden administration, asking if the recent shift is due to reduced productivity or a diminished quality of service. As OMB works with agency leaders to update "work environment plans," the Congressional oversight committee is considering holding a September 14th hearing about federal telework policies.
----
Until Next Time,

**Written by Benjamin Derge, Financial Planner, ChFEBC℠ The information has been obtained from sources considered reliable but we do not guarantee that the foregoing material is accurate or complete. Any opinions are those of Benjamin Derge and not necessarily those of RJFS or Raymond James. Links are being provided for information purposes only. Expressions of opinion are as of this date and are subject to change without notice. Raymond James is not affiliated with and does not endorse, authorize, or sponsor any of the listed websites or their respective sponsors.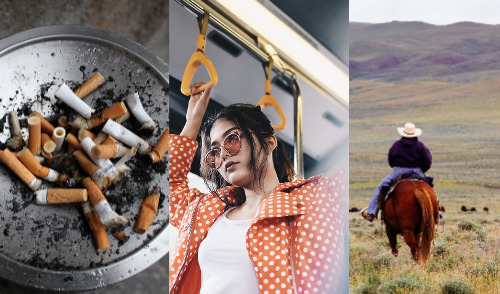 USDA News, FDA Rule Finalization, and Telework for Federal Employees