Long-term care insurance can be expensive, but it can also provide a more comfortable retirement for those who end up needing it.
The Federal Long-Term Care Insurance Program (FLTCIP) stop accepting new applications last December, but those with existing policies are still covered as long as they continue to pay their premiums. The pause on taking new enrollees is estimated to last until December 2024, but OPM has said this timeframe could be shortened or extended. And if FLTCIP does start taking new applications again, the insurance program could be in a completely different form or more expensive for both new and existing policyholders.
Learn the ins and outs of Long-Term care at our next no-cost webinar featuring Ed Zurndorfer!
So, what if you are a federal employee considering long-term care (LTC) coverage? You have a couple of options in the private market. There are LTC "riders" that are added to both life insurance products and annuity contract, although it is important to realize that these LTC features can sometimes double or triple the cost of the attached life insurance or annuity. So, buying a life insurance policy or annuity just for the LTC coverage is not typically the best idea.
When it comes to basic LTC coverage, it insures the cost of nursing home care, assisted living centers, and in-home care when certain criteria are met (limited by one's ability to perform activities of daily living). This is the type of LTC insurance that was offered by the FLTCIP. Likewise, both the federal insurance and private providers have policies with "inflation protection," where the premiums are locked-in at a certain amount. Some private LTC insurance providers also include a "future protection option," which allows the policyholder to buy additional coverage at a later date without any medical underwriting.
If you're considering LTC insurance, when is the best time to attain a policy? Generally, this would be when someone is in their 50s or early 60s. If their family has a history of debilitating health issues, earlier is better. Those who apply early have not only a better shot at having their application accepted, but they can also get a better premium rate.
The problem with LTC insurance is that when most people need it, the time has long passed since they were able to purchase it. And yes, these products can be expensive, but they can also enhance the security and comfort of your retirement.
--
Until Next Time,

**Written by Benjamin Derge, Financial Planner, ChFEBC℠ The information has been obtained from sources considered reliable but we do not guarantee that the foregoing material is accurate or complete. Any opinions are those of Benjamin Derge and not necessarily those of RJFS or Raymond James. Links are being provided for information purposes only. Expressions of opinion are as of this date and are subject to change without notice. Raymond James is not affiliated with and does not endorse, authorize, or sponsor any of the listed websites or their respective sponsors.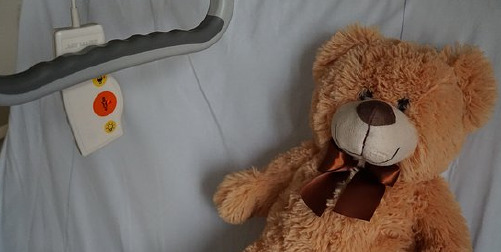 When to Purchase Long-Term Care Insurance