The federal workforce has been bolstering union participation since 2021, seeing a 20% increase in 12 months.
In the early months of the Biden presidency, in April 2021, the President signed an executive order to create the White House Task Force on Worker Organizing and Empowerment. The following February, the task force issued 70 recommendations to improve union participation among federal employees – all of which were approved by the White House.  Of these recommendations initially made by the task force, some prominent ones include:
Working with OPM to remove barriers that are preventing feds from organizing and joining a union.
Compiling with GSA to get rid of obstacles that union leadership faces when attempting to talk to federal employees and contractors on federal property.
Making sure frontline workers are aware of their workplace rights.
Ensuring Federal unions have sufficient information and access to "best represent employees."
OPM has sent several messages to agency leaders regarding steps that can be taken to comply with the recommendations.
Are you a federal employee? Don't miss our no-cost webinar series on your benefits and retirement planning.
At the end of February 2022, roughly 300,000 feds that were eligible to join a union had not yet joined. Led by Vice President Kamala Harris, the task force's main job is to inform federal employees, their families, and the public as a whole about the benefits of becoming a member of a collective bargaining unit. On March 17th of this year, the task force announced that from September 2021 to September of 2022, union membership increased approximately 20%. The National Treasury Employees Union (NTEU) alone saw a dramatic jump, going from 8300 new members in Fiscal Year 2021 to 12,800 new members in Fiscal Year 2022.
As for the future of the task force, they're not done yet. It was also announced a few weeks ago that they will continue to collaborate with agencies about the implementation of their recommendations. The task force will also continue to act as a forum for feds, agency heads, and other economic stakeholders to express their opinions on how to better empower workers and eliminate unnecessary obstacles to collective bargaining unit membership.
----
Until Next Time,

**Written by Benjamin Derge, Financial Planner, ChFEBC℠ The information has been obtained from sources considered reliable but we do not guarantee that the foregoing material is accurate or complete. Any opinions are those of Benjamin Derge and not necessarily those of RJFS or Raymond James. Links are being provided for information purposes only. Expressions of opinion are as of this date and are subject to change without notice. Raymond James is not affiliated with and does not endorse, authorize, or sponsor any of the listed websites or their respective sponsors.
Sources: IRS.gov , TSP.gov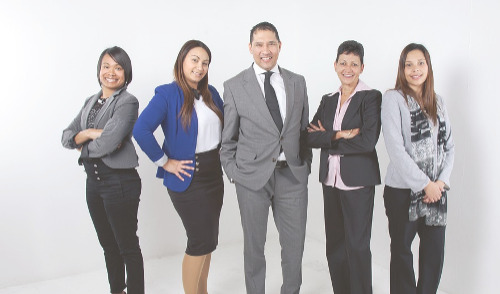 White House Task Force: Union Membership